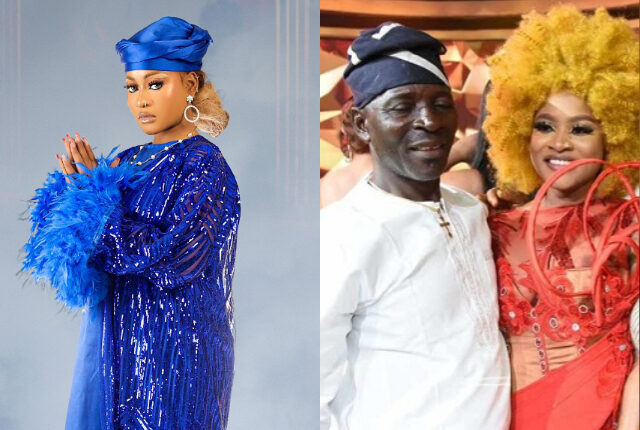 Fans react to resurfaced video of Phyna buying her dad a car amid claims of her abandoning family
Phyna's father made waves on social media this morning when he revealed that she abandoned her family after winning the N100 million prize. To disprove his claims, Phyna's ardent fans dug through their archives and uncovered a previous video in which she gave her father a car shortly after winning BBNaija. Skeptics, on the other hand, jumped in, claiming that the extravagant car gift was nothing more than a publicity stunt.
Phyna's ardent supporters have reacted angrily to rumors that she abandoned her family after winning BBNaija Level Up.
Recall that Phyna's father, Felix Otabor, previously claimed in an interview that he hadn't seen his daughter since her victory and that she wasn't answering their calls.
However, recent developments shed light on a 2022 video where Phyna joyfully presented her parents with a brand new Lexus Jeep.
This heartwarming video showcased her father's elation as he received a car identical to the one she won on BBNaija, expressing his astonishment at owning such a "fine car."
Phyna shared a cryptic message on Snapchat following reports that she "abandoned" her family after winning the N100 million grand prize of the reality show in 2022.
On the afternoon of September 20, 2023, the reality star posted a cryptic message saying her "corpse" should be fed to her family members when she dies.
The post read, "When I die, feed my body to my family to eat. They must eat my corpse."