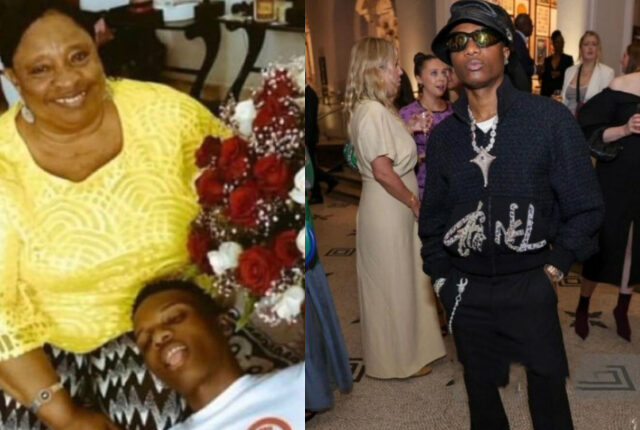 Fans of the globally renowned and praised artiste, Ayodeji Ibrahim Balogun, professionally known as Wizkid, expressed a mix of joy and real concern when photos from his first public appearance after his mother's death circulated extensively.
GISTLOVER previously revealed the untimely death of Wizkid's mother, Mrs. Jane Dolapo Balogun, around 1:30 a.m. on Friday, August 17.
The musician had a deep and genuine bond with his mother while she was still living. This is why the music sensation has chosen to keep a low profile while coping with his loss and temporarily canceling all of his upcoming appearances.
Wizkid was seen in images soaking up some premium fashion culture on a recent trip to London.
Some fans, stumbling upon the photos, raise eyebrows about his appearance, averring he's undergone a noticeable weight loss.
Simultaneously, a wave of excitement sweeps over those ecstatic to witness the return of their cherished singer after weeks of enigmatic social media silence.