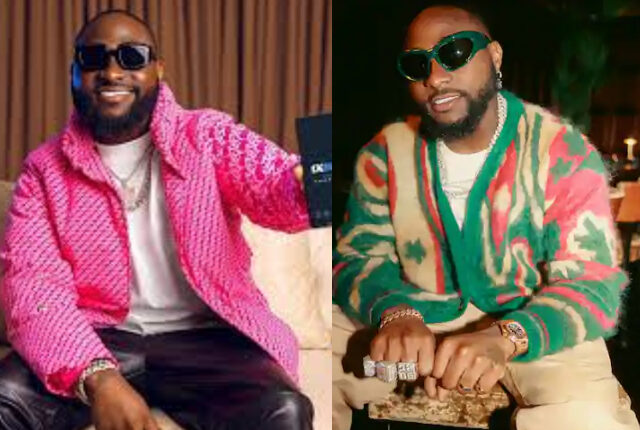 Davido, a star of the Afrobeats genre, has admitted that, had it not been for his music success, he would have been a stand-up comedian.
The unavailable hitmaker explains that he would have become a good comic since he is a nice person who constantly wants other people to be happy.
He claims he is aware of what it is like to be sad and would never even wish it upon his enemies.
Davido made this comment during a documentary filmed by YouTuber, Tayo Aina.
"If I was not doing music, I would have been a stand-up comedian. I'm a funny guy. In school, I was the type to always make people laugh. That transcended into my entertainment, music, and being a people person,"
"I know how it feels to not feel good. That bad feeling, I wouldn't wish it on even my enemy."
"I'm Always Recording When Everybody Is Asleep" – Davido
David Adeleke, better known as Davido, an international Afrobeats artist, has disclosed that he records late at night when most of his crew are sleeping.
During an exclusive 24-hour interview series with Nigerian YouTuber Tayo Aina, the Omo Baba Olowo stated that he works too hard.
Davido also stated that he enjoys making others happy for unknown reasons, yet he dislikes bad auras or negative energy.
He was discussing his return to the music world after a five-month absence, claiming that he is back to dominating the industry.
The DMW boss said that his goal is to make an indelible mark in the next five to six years. The 'Fem' crooner said God blessed them so much and he does not want to waste the new chance at charting a bigger course.
He said; "I love making people happy, I don't know why, that bad feeling I don't like it and I don't want anybody to have it, not even my enemy.
We are back solidified, cemented, they are confused brother. I work too hard Tayo, everybody is sleeping, I am up recording.
God has blessed us so much that let's not waste this next run. This next five, six years, I need to own this shxx"