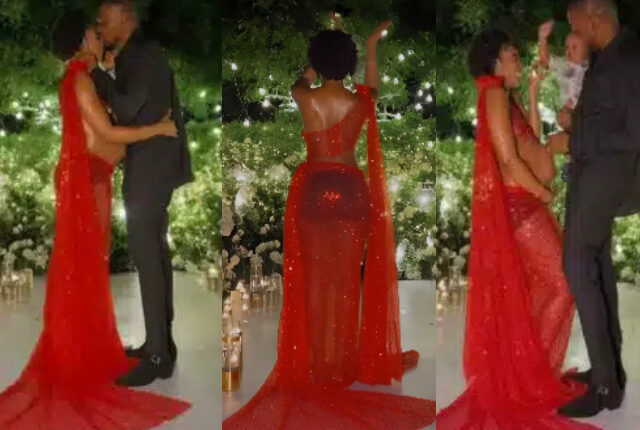 Jane Mena, a well-known socialite and influencer, is expecting her second child with her husband, Mr Andre Plies.
On Tuesday, September 26th, the pair announced the announcement via a post on the wife's Instagram page.
They used an innovative film to announce that they are expecting their second child, following the birth of their first last year.
The pregnant Jane danced exotically throughout the video, being cautious not to display her expanding tummy.
When her husband came to stand behind her, she ultimately turned to the side, revealing her baby bump.
Jane Mena, who shared the lovely video, stated that she had been in love with the same man for 14 years and counting.
netizens reactions…
The news has stirred up feelings of excitement and joy in the hearts of many and they've expressed congratulations to the expectant couple.
See video below …