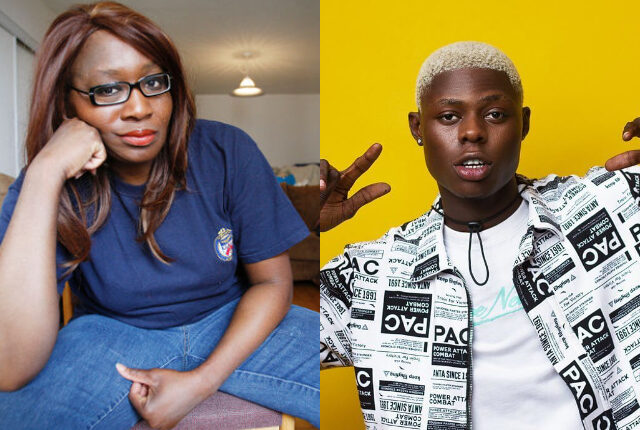 Kemi Olunloyo, a self-proclaimed international journalist, claims that Naira Marley, CEO of Marlin Music, owes the late musician Mohbad N300 million.
She also said that the late Nigerian artist was valued roughly $690,000.
She made these claims on her X, formerly Twitter, profile after declaring that she had done her homework.
Kemi Olunloyo wrote: "MOHBAD'S MUSIC ESTATE: After my research monitoring streams and the Imolenization CAC search, I discovered that Mohbad as of today is worth N700M roughy around $690,000."
"Naira Marley owes him N~300M in song royalties On my X Spaces I mentioned the top 3 songwriters in Nigeria as Tiwa, Teni and the third person is actually Mohbad. Mohbad wrote almost 97% of all the songs at Marlian music."
"Songwriters get royalties and I mentioned @SOCANFoundation as an example when I was a Canadian Grammy Judge @TheJUNOAwards."
"Mohbad complained that Naira Marley was holding his royalties and streaming revenues as well as downloads. They pretty much had a BAD BUSINESS RELATIONSHIP."
"Artist developers are needed in Nigeria. Remove the drugs and cultism and the industry will be super global."
"As you can see Davido came to represent the brotherhood despite the fact that I warned him not to step in Nigeria."
"Only the intelligent can understand that part. Nobody speaks against the brotherhood. Most music industry label bosses and the ones at the top have largely been silent."
"They are all affiliated with the same cult. They can't speak against Naira Marley."
"My suggestion as Mohbad's estate hits one Billion Naira in days to come is a court appointed probate lawyer to take over his music assets assuming Naira Marley releases the funds. It will be a bitter court fight."
"He should have taken this to court a long time but people like Zlatan and Bella Shmurda told him to "hang in there."
"These devil sent frenemies could have helped him. It's like a woman being beaten by the husband and relatives tell her to stay in the bad relationship."
"The toxicity will finally kill you. Drugs abuse, hypertension, alcohol etc developed."
"All his major hits are in Marlian music plus all the songs he wrote for Zino and Naira all added to that N300M."
FULL STATEMENT BELOW: