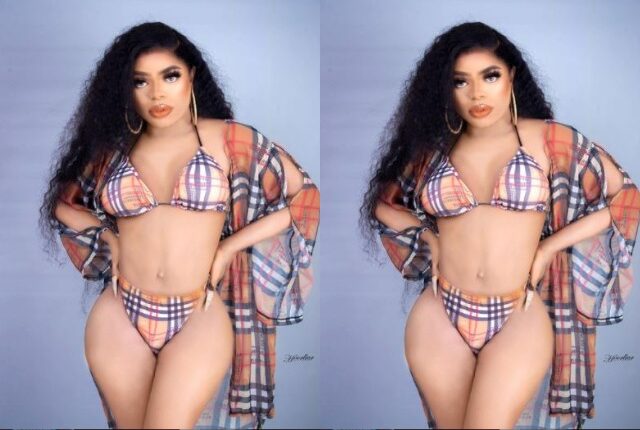 Idris Okuneye popularly know as Bobrisky, has revealed plans to have another liposuction surgery to enhance the beauty of his body.
The self-proclaimed Rich Mummy of Lagos appears to be displeased with the state of his body and has decided to take action.
He voiced out about pains involved in the procedure's as he outlined how fats would have to be extracted from various locations to increase the part he desired.
The socialite revealed to fans that the new physique he's about to get would be curvier than his current one.
His post reads:
"Why do i feel my next liposuction is gonna be extremely painful. I'm taking fat from my back, tummy, thighs, hand to put all in as* and hips. Your mummy of Lagos is gonna be in pain.
Remember have done my body before, so my next one will make me look so curvy. Is just d pai that I'm scared of. My last experience was disgusting i was in pain for than 1months with some complications. Lastly with malaria"