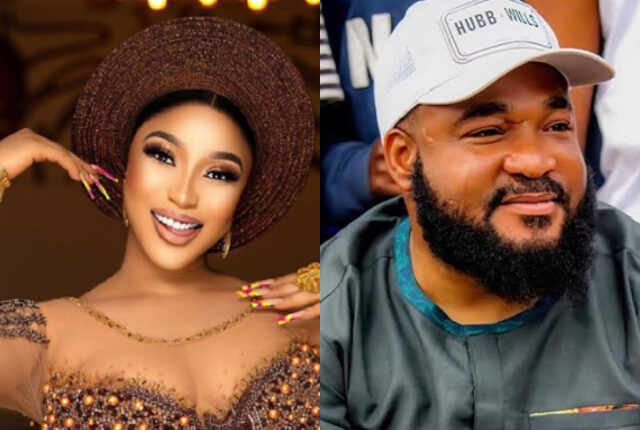 Tonto Dikeh, a Nollywood actress, responded to Sam Larry's initial public statement following his detention by Nigerian law enforcement.
Sam Larry was taken into custody on Thursday night, according to the Lagos Police Command, who also noted that Sam is helping the police with their investigation.
Sam Larry said that the events leading up to the incident had been seriously misinterpreted in his initial statement, which he used to deny any participation in Mohbad's death.
He said that he had hired Mohbad to perform at his mother's burial ceremony but that he had neglected to show up in response to the widely shared video of him hitting Mohbad. So, he interrupted his shoot to have a conversation with him.
Many people found his justification unsatisfying because they thought it was made up to make him seem blameless.
Tonto, one of the most prominent figures supporting the deceased, criticized the Nigerian police on her Instagram page. She noted that the police only revealed Sam Larry's arrest because Nigerians were monitoring the situation on the ground.
Now that they realized Sam Larry's statement was a child's play and not credible, they have reversed course and say it is false.
No matter what deceptions the police engage in, Tonto Dikeh continued, Nigerians must bring Mohbad to justice.
"The news of Sam Larry being in Nigeria was only released by the police because we had eyes on the ground and released a video 1st (check the timing and make your conclusions). Now after seeing the child's play statement didn't make it, they now say it's fake.
No matter what they do we must get justice for Mohbad".