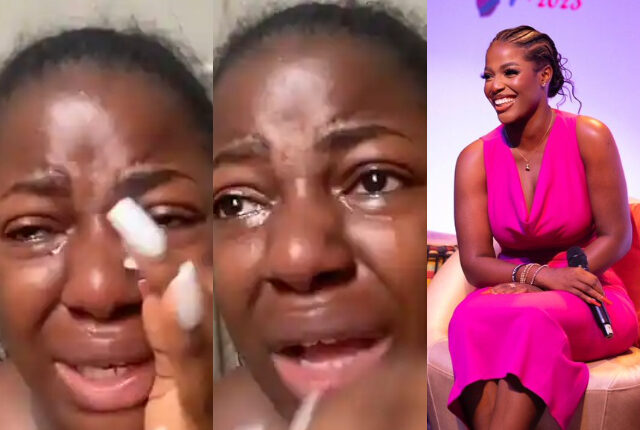 A popular video of Hilda Baci crying in front of her followers while doing a live video session has people talking.
The touching video showed the well-known chef speaking to her followers while her eyes were streaming with tears.
She briefly started praying along with her fans at one point. People who watched the video on online joined in the prayers and some gave her strength-building advice.
After cooking for almost 100 hours in the state of Lagos, Hilda Baci broke the record for the longest number of hours spent cooking. She has not yet received a Guinness World Records certification, yet.
@kimberlyotoo reacted: "I am honestly tired of believing."
@nancybiss commented: "Ahhh Hilda Baci only God knows how I'm rooting for you to the extent I saw you in my dreams."
@babyakos5 noted: "God fight again for me. Take all my worries and make me happy."
@zachonabu added: "Just a note tho, it's important to note that you're now sort of a public figure, hence, you have to portray yourself in the right light."
@esinuella5 said: "I don't know why I have come across this video but with the faith I have God will do the impossible."
@tboss369 stated: "Chaiii I love this girl she's so simple and nice."
@sikiyajames said: "Don't cry baby. It's well."