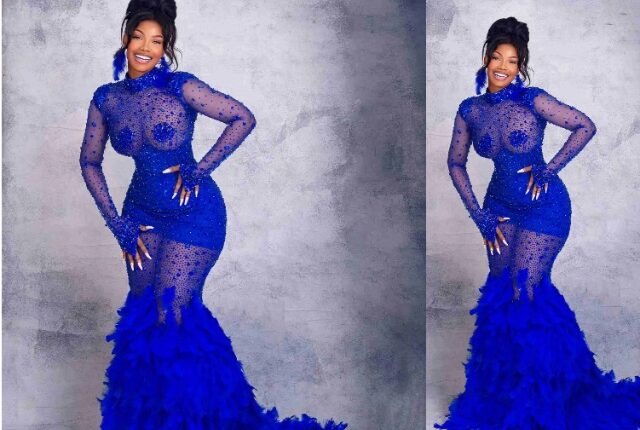 BBNaija Tacha has criticized Nigerians for the recent changes in fuel prices following Bola Ahmed Tinubu's inauguration into office.
The reality TV personality expressed disappointment that the cost of things had increased so quickly under the new administration.
Tacha asserts that we should be held accountable for the current changes because of our own greed and not because Tinubu is to blame.
In a recent video, she shared online Tacha said:
"Let nobody deceive you, Tinubu is not the problem we ourselves are the problem.
The President just made a statement, he has not yet announced that the subsidy has been removed, he only said he will remove it but it hasn't be removed. We have started hiking the price of everything and fueling stations have already started selling fuel at increased prices, selling fuel for #500.
Tacha Reveals Her AMVCA Dress Cost A Whopping $20,000
Tacha, Big Brother Naija's housemate, served the "lady in blue" look at the ongoing 2023 African Magic Viewers Choice Awards (AMVCA).
The reality TV actress and influencer wore a revealing blue gown that cleverly concealed sensitive areas of her body.
Taking to Twitter to brag about the cost of her outfit, Tacha wrote;
"Everybody looks AMAZING on the BLACK CARPET TODAY!!! BUT we all KNOW!!! NOBODY COMES Close!!!"
She also attached the invoice for her outfit which showed that it costs $20,000.