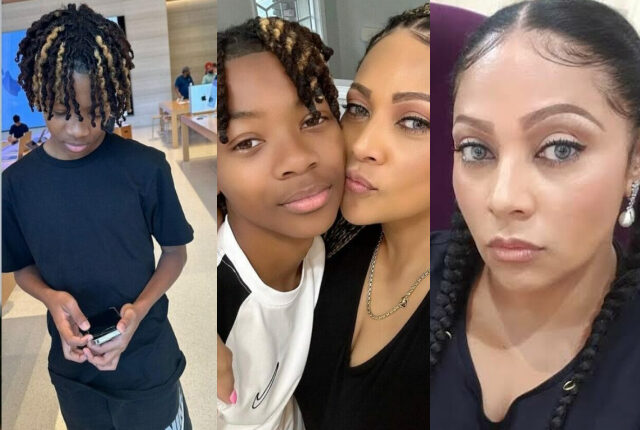 Lola Omotayo Okoye, the gorgeous wife of award-winning musician and second half of music duo Peter Okoye, is celebrating the 15th birthday of their son, Cameron.
The proud mother took to Instagram to reflect on their journey over the years and how beautiful it has been.
She referred to her kid as a lovely gift, noting how he has been a great blessing in their life.
She poured tremendous prayers on him to express her love for him.
"Happy Birthday, to my amazing son Cameron! ??On this special day as you turn 15, I reflect on our journey together and what a beautiful one it has been. You are my precious gift from God. A true blessing in all our lives. I love you to the moon and back my darling.
May your path in life be illuminated with wisdom and understanding, guiding you toward success and fulfillment.
May you continue to grow in strength, both physically and emotionally, as you embark on this journey of adolescence.
May your heart always be filled with compassion and kindness, and may you use your gifts to make a positive impact on the world?
Above all my son, may you always know how deeply you are loved and cherished by me, your papa, your sister, and your entire family.
I love you more than words can express. HAPPY BIRTHDAY!!!!!".