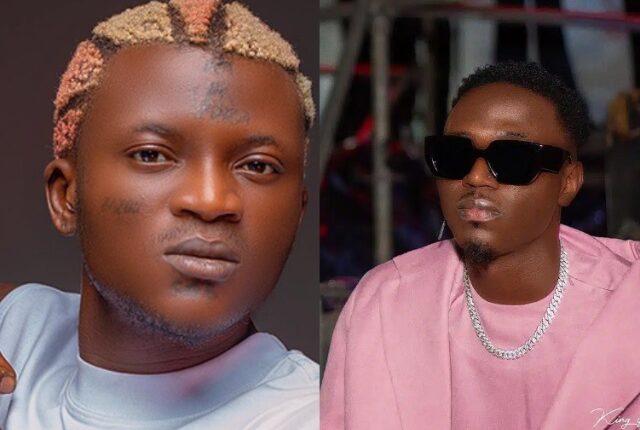 Portable, a singer from Nigeria, has subtly criticized Spyro, a rising star.
The two had a falling out when Spyro said he didn't want to collaborate with the controversial artist in an interview.
Offended by his comments, Portable criticized him on his Instagram page by raising the question of whether he provides for his family.
Portable noted how Spyro bought a car, yet allows his family to suffer. He also claimed that the singer is living a life of Foreign in local.
"You buy car, you dey oppress, have you taken care of your family. You get a car, family dey suffer. You are living the life of Foreign in local. Have you taken care of your family".
"you that have only one song" — Portable drags Spyro for declining to collaborate with him
Habeeb Okikiola better known as Portable, a popular Nigerian street artist, publicly criticizes his fellow artist Spyro after an attempt to collaborate on music together.
In a recent interview, Portable expressed his unhappiness with Spyro's rejection to collaborate on a song with him.
Portable stated in his online outburst that the singer is still considered an upcoming musician and should therefore be humble.
He chastised Spyro for refusing to work on a piece of music because of the difference in their musical styles
In his words, "Spyro 'Who's Your Guy', you never blow na. You know how many hits I have? You know how many shows I've performed? You know how many features I have? You wey na only one song you get and you song can't be mimed. I can sing love song; all song and pattern.
Sharing the video on Instagram, he added, "Them won disgrace me Thank God Say Man No Be God, ZAZUU can't you see am shining, Akoi Grace Wey No Dey Disgrace.
Aparo You never make am you dey form Ajebo, IKA OF AFRICA,  IKA Talk IKA Understand."