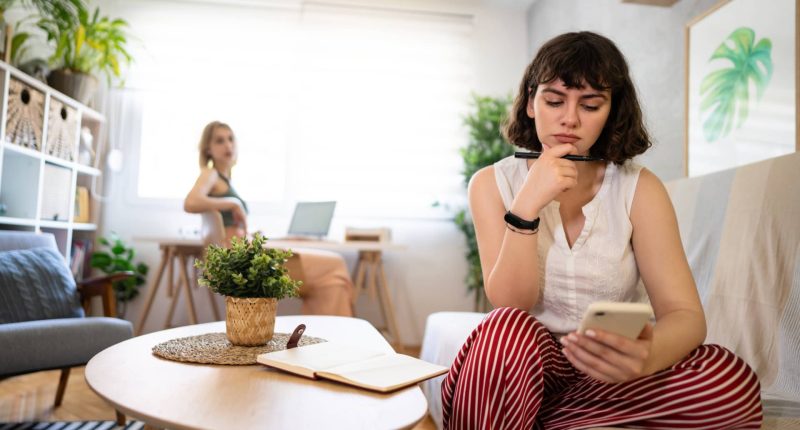 In the era of social media influencers, some investors are turning to platforms like YouTube, TikTok and Instagram for answers to their most pressing financial concerns.
But advisors recommend scrutiny when seeking guidance online — especially when weighing money decisions with the possibility of harmful consequences.
"Because social media is democratized and everybody has a voice, it could be a particularly messy place," said Douglas Boneparth, a certified financial planner based in New York, who is active on Twitter with nearly one quarter of a million followers.
Boneparth, who is president of Bone Fide Wealth and a member of CNBC's Financial Advisor Council, said when sifting through social media advice, it can be difficult to know who to trust and whether the information is accurate.
Despite these risks, social media has become the most popular source of investment ideas for younger investors, according to a CNBC survey, based on a poll of over 5,500 U.S. adults in 2021.
Why 'due diligence' matters with social media
When it comes to financial advice on social media, Boneparth urges caution. "At no point in time should you take a tweet or a post and act on that," he said.
Rather than taking action based on a viral video on Instagram or TikTok post, Boneparth says it's critical to do your own research or "due diligence" before making money decisions. 
At no point in time should you take a tweet or a post and act on that.

Douglas Boneparth

President of Bone Fide Wealth
"You're always going to want to do that when it comes to making a decision about your money," he said, noting there are "amazing, credible resources" that provide objective information.
When weighing social media advice, you need to check the source and whether the information has been verified, Boneparth said. By balancing it with other sources of information, you may avoid making the wrong decision or taking financial advice that "actually might do more harm than good," he said.
Don't hesitate to seek personalized advice
Boneparth says it's important to remember that financial advice is "personal," with advisors collecting data and analyzing individual factors before offering guidance.
When he receives questions online via social media messages, he often suggests speaking with a financial professional for more tailored guidance or points investors to resources to help answer the question for themselves.
Of course, finding the right advisor may also take some legwork, including word-of-mouth recommendations, online searches and interviews. For further vetting, you can search for complaints and violations through the Financial Industry Regulatory Authority's BrokerCheck and Securities and Exchange Commission's Investment Adviser Public Disclosure websites.


Post source: cnbc