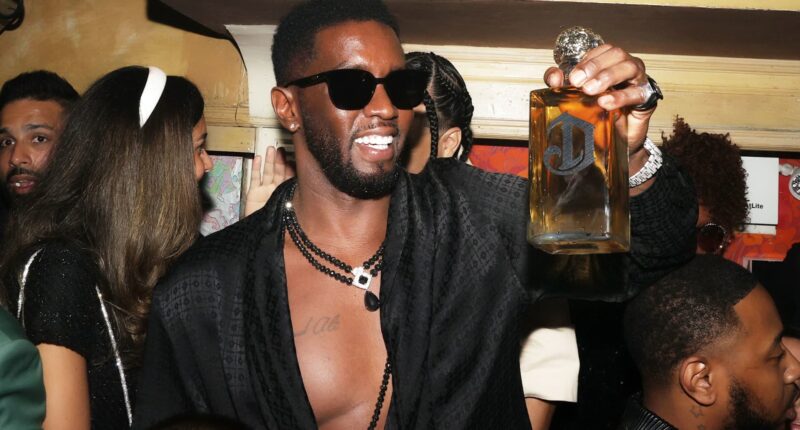 Diddy attends The After hosted by Diddy & Doja Cat powered by Ciroc Premium Vodka and DeLeon Tequila at Club Love on May 01, 2023 in New York City.
Shareif Ziyadat | Getty Images
Sean "Diddy" Combs is suing multinational spirits giant Diageo for alleged racial discrimination in the handling of his vodka and tequila brands, which Combs claims the company typecast as "Black brands."
In a lawsuit filed Wednesday with the New York Supreme Court in Manhattan, Combs' lawyers accuse Diageo of neglecting his Ciroc vodka and DeLeon tequila brands, and of marginalizing their appeal by marketing them as "urban" brands.
The rapper and entrepreneur – formerly known by stage names Puffy Daddy and P. Diddy — claimed that Diageo also "sabotaged" his DeLeon brand tequila with shoddy packaging that "made the product look cheap," while showing other celebrity brands, such as actor George Clooney's Casamigos tequila, more attention and resources.
Diageo acquired Clooney's Casamigos in 2017 for $1 billion. It's the top-selling U.S. tequila brand, representing 12.6% of tequila sales in U.S. retail stores, according to data from Nielsen and consulting firm Bump Williams.
Combs Wines and Spirits entered into a equal partnership with Diageo in 2007 for the marketing and promotion of Ciroc. Following the success of the partnership, Diageo co-purchased the DeLeon tequila brand with Combs' company in 2013.
Diageo, a multibillion dollar, publicly traded spirits company based in London, England, owns more than 200 brands, including the Don Julio tequila brand.
According to court documents, in 2022, Don Julio was distributed in 36% of retail outlets, compared with 34.4% for Casamigos, and just 3.3% for Combs' DeLeon.
Combs claims his brands have been "starved" of production, distribution and sales resources. And, according to the lawsuit, Diageo executive Stephen Rust told Combs in 2019 that race was among the reasons the company had limited its distribution of DeLeon and Ciroc. If Combs Wines and Spirits were owned by Martha Stewart, his brands would be distributed more broadly, Rust allegedly said according to the lawsuit.
In a statement to CNBC, Diageo called the matter a "business dispute."
"Our steadfast commitment to diversity within our company and the communities we serve is something we take very seriously. We categorically deny the allegations that have been made and will vigorously defend ourselves in the appropriate forum," a Diageo spokesperson said in the statement.
The company said it has had a "productive and mutually beneficial relationship" with Combs for 15 years, "making significant investments that have resulted in financial success for all involved."
"We are disappointed our efforts to resolve this business dispute amicably have been ignored, and that Mr. Combs has chosen to damage a productive and valued partnership. While we respect Mr. Combs as an artist and entrepreneur, his allegations lack merit, and we are confident the facts will show that he has been treated fairly," the company said in its statement.
Combs' lawyers are seeking a court order for "equal treatment" that they say Diageo "contractually promised" under the partnership.
They're also seeking "billions of dollars in damages due to Diageo's neglect and breaches" via separate legal proceedings.
Post source: cnbc