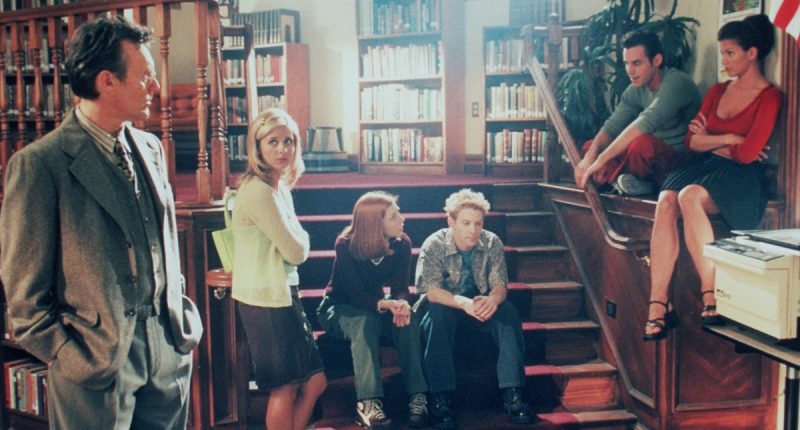 That '70s Show has been a popular favorite since it debuted in 1998. While the sitcom aired, another teen-focused drama ran alongside it — Buffy the Vampire Slayer. While the series didn't have a lot in common, both were very popular with the target audience. And they even featured a few of the same actors.
'Buffy' star Alyson Hannigan portrayed Suzy Simpson in 'That '70s Show'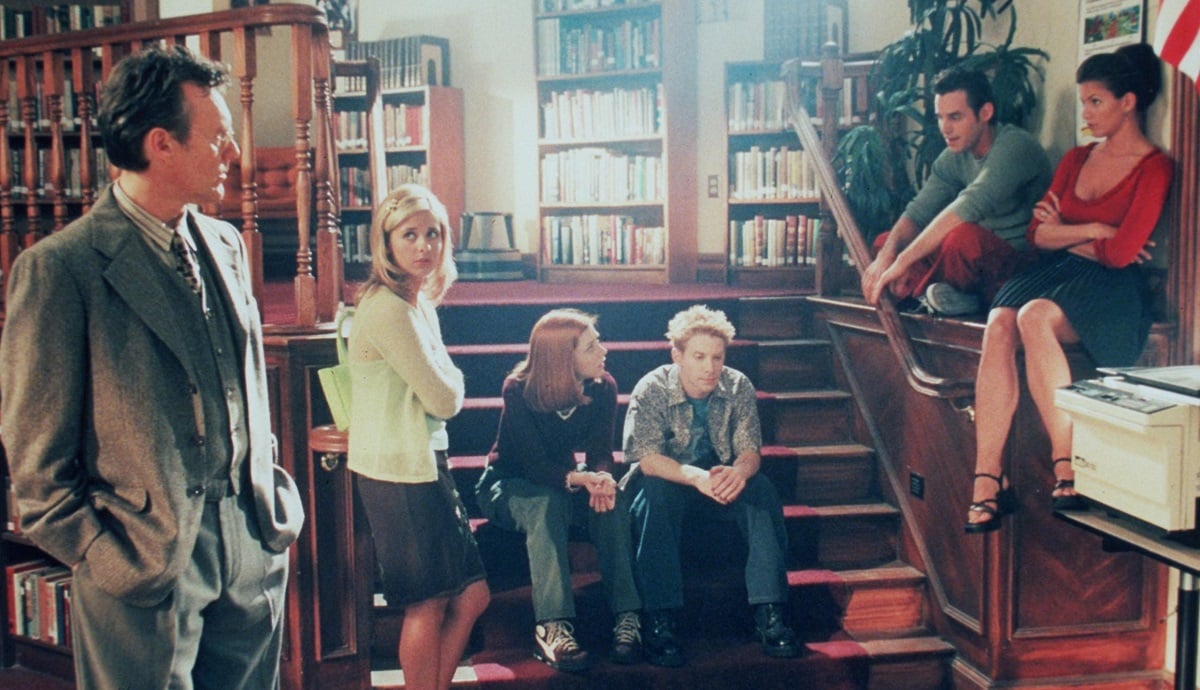 While Alyson Hannigan is most known for her roles as Lily on How I Met Your Mother and Willow on Buffy the Vampire Slayer, she was briefly seen on That '70s Show as Suzy Simpson. According to IMDb, Hannigan made a two-episode guest appearance during its sixth season in 2004, in the episodes "Sally Simpson" and "Won't Get Fooled Again."
In the sitcom, Suzy is a classmate of Kelso's (Ashton Kutcher) at the police academy. She had a secret crush on Kelso, but he just saw her as a friend and never reciprocated her feelings. At the same time, Fez realized that the attractive candy enthusiast was the woman of his dreams. The attempt by Kelso to set up Fez and Suzy backfires when Suzy thinks she's going out on a date with Kelso instead.
Ultimately, Suzy learns the truth about the guys she's been dating after discovering that Fez married Laurie for his green card and Kelso was expecting a baby with Brooke.
Eliza Dushku portrayed Sizzling Sarah in 'That '70s Show'
Eliza Dushku appeared on That '70s Show as Sizzling Sarah in the episode "It's All Over Now" not long after her tenure as Faith Lehane in Buffy the Vampire Slayer ended. In the episode, Dushku's character plays a significant role in Donna Pinciotti's storyline. 
Unlike her predecessor, Donna, the new radio assistant, Sarah is getting a lot of praise. Sarah's willingness to pose in a bikini instead of Donna is ultimately responsible for Donna losing her job, which infuriates her even more.
Dushku only played the role of Sarah in this one episode before moving on to other projects. She been worked with Buffy creator Joss Whedon again on his short-lived series, Dollhouse.
Seth Green played Mitch Miller in 'That '70s Show'
Seth Green (aka Daniel "Oz" Osbourne in Buffy) portrayed Mitch Miller in several episodes of That '70s Show. He typically acts as a foil to the main characters. In one season 5 episode, he competes in a competition against Eric and Red in a father-son competition. Later, he takes revenge on Fez and Kelso using the school newspaper.
In the season 6 episode "Substitute," Eric tries to make it up to Mitch, allowing him to hang out with the group in the basement (even though no one likes him). A subsequent episode sees him pursuing Donna behind Eric's back. Finally, he lands his chance. Donna accompanies Mitch to his brother's wedding. There, he manages to screw things up by calling her his fiancee. It's safe to say that after that, there wasn't anything left to do with the character.
Green has continued to act since both series went off the air, adding other behind-the-scenes titles to his name, too. Many know him for his voice acting, including on Family Guy, where he works alongside his That '70s Show co-star, Mila Kunis.