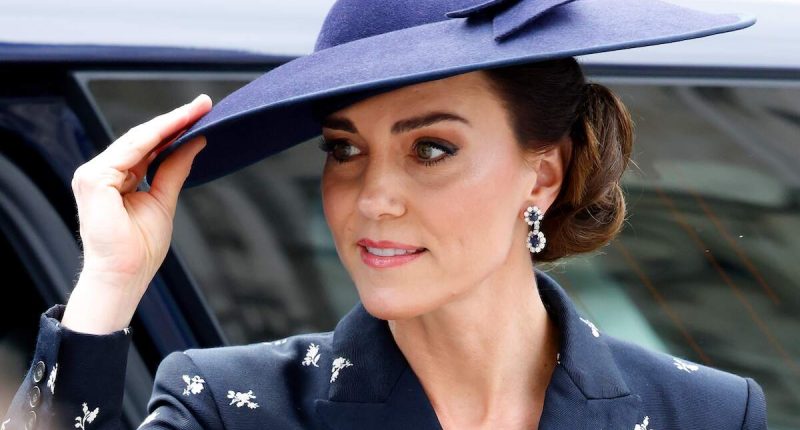 Kate Middleton, the Princess of Wales, made a stunning appearance at the 2023 Commonwealth Day Service at Westminster Abbey this past March 13. She wore a floral-print navy peplum jacket and matching midi skirt from Erdem's pre-fall 2023 collection. Kate accessorized with a brimmed navy hat and historical jewelry pieces. They included Princess Diana's sapphire-and-diamond double-drop earrings and Queen Alexandra's Three Feathers Brooch. 
The meaning behind Kate Middleton's Commonwealth Day brooch and earrings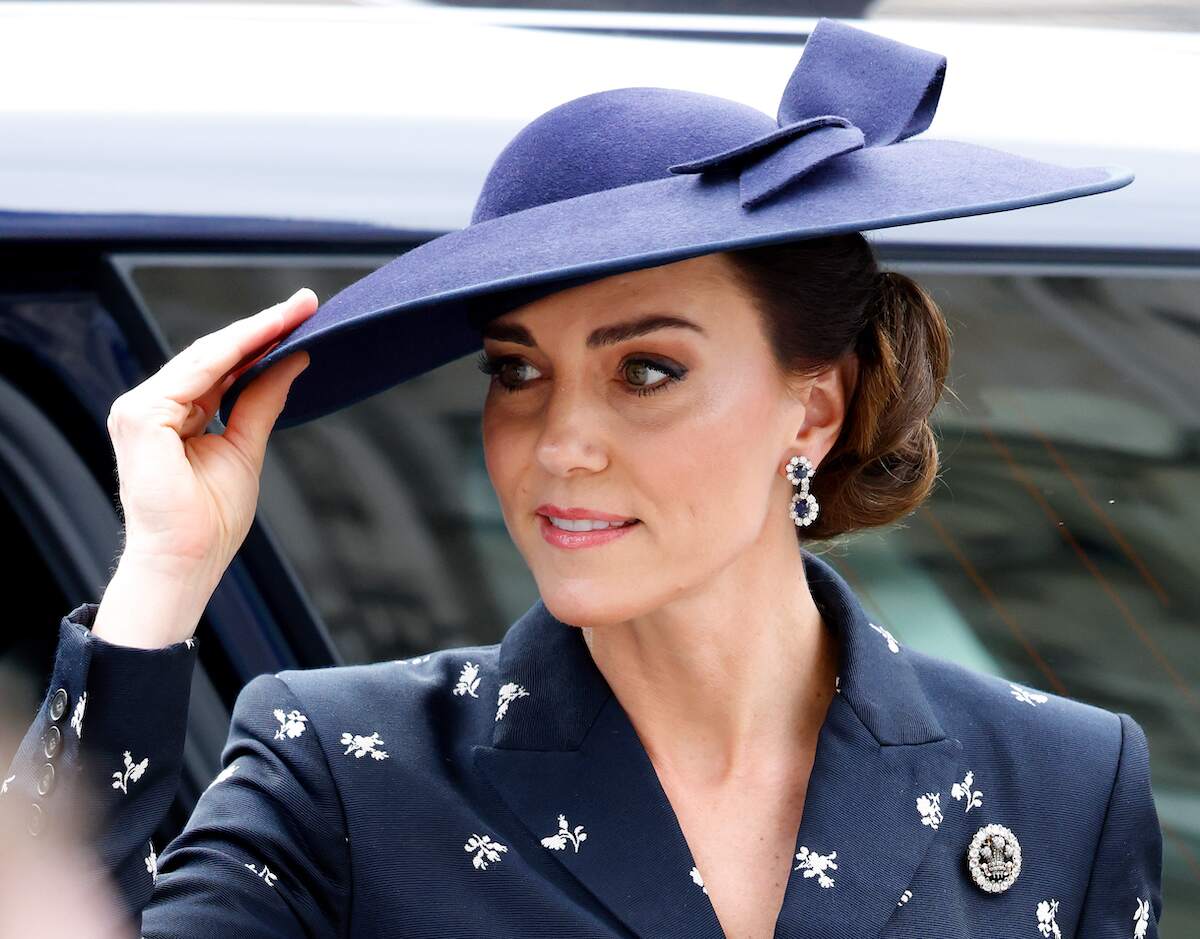 Kate's brooch and earrings are gorgeous pieces. But they also hold a special place in the royal family's history. 
The Three Feathers Brooch has been a family heirloom for generations. The feather motif symbolizes the Prince of Wales and signifies a connection to the royal family. Adorned with diamonds, sapphires, and emeralds, the brooch was gifted to Princess Alexandra by the Ladies of North Wales in 1863. 
Meanwhile, the sapphire and diamond double-drop earrings Kate donned on Commonwealth Day once belonged to Princess Diana. She wore them on multiple occasions when she was the Princess of Wales. And Kate's wearing of the earrings was a touching tribute to her late mother-in-law. 
Kate's appearance at the Commonwealth Day Service was a testament to her impeccable style. And her jewelry choices — the Three Feathers Brooch and Princess Diana's sapphire and diamond double-drop earrings — were meaningful touches. 
Commonwealth Day is a significant holiday for the royal family 
Commonwealth Day is an annual celebration that all member states of the Commonwealth observe. The event takes place on the second Monday in March yearly. It's a day when people from across the Commonwealth unite to promote international cooperation and understanding.
According to The Royal Household, the theme for the 2023 Commonwealth Day was "Forging a Sustainable and Peaceful Future." The service was held at Westminster Abbey, with most of the royal family, including King Charles III and Queen Consort Camilla. 
Kate Middleton has worn other historic jewelry pieces
The Princess of Wales is known for her elegant style, and her choice of jewelry is no exception. She has procured her own stunning pieces. But Kate has opted for priceless historical jewels for some of her more significant events. 
At her wedding to Prince William in 2011, she wore a stunning tiara borrowed from Queen Elizabeth II. Cartier made the gleaming piece, dubbed the Cartier Halo Tiara, in 1936. 
In 2019, Kate wore another pair of Princess Diana's sapphire and diamond earrings to the Royal Foundation Forum. This event was the first time Kate had sported these earrings in public. They were a wedding gift from the Crown Prince of Saudi Arabia to Princess Di in 1981. 
Kate's choice of jewelry for various occasions has always been a topic of interest. And her continued use of family heirlooms and historic pieces only adds to the popular royal's charm and elegance.