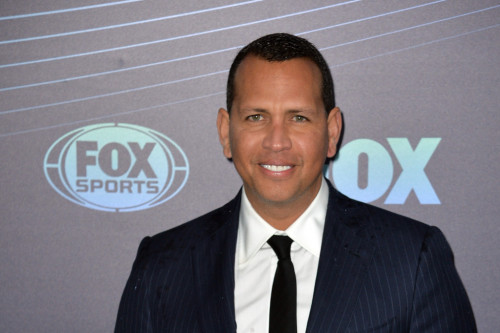 Alex Rodriguez has thanked his girlfriend for being his "guide and support" in his "health journey".
The 48-year-old former baseball player has overhauled his diet and lifestyle to lose over 30lbs after his loved ones warned him he was "looking unhealthy" and he has praised fitness guru Jaclyn Cordeiro for all the help she's given him.
Alongside a headline about his weight loss, Alex wrote on Instagram: "This is a vulnerable post, but I am going to share anyway because the last year of my health journey has been life changing.
"At the end of 2021, my family pointed out that I was looking unhealthy. Not what you want to hear, but I knew I wasn't my best self.
"It all came down to me making some key changes in my habits: 1. More plants, less red meat 2. Intermittent fasting 3. Night walks. Small changes led to big results, and I'm feeling better than ever. Thank you @jac_lynfit for being my guide and support. You coached me up to stay dedicated, motivated and improve each day.(sic)"
Alex recently revealed Jaclyn has also helped his ex-wife Cynthia Scurtis – with whom he has daughters Natasha, 18, and 15-year-old Ella – in her own weightloss journey.
He told Us Weekly magazine earlier this month: "Look, she's been incredible for me and for Cynthia.
"[Jac is] the only person that can come into co-parents and make us both better.
"Cynthia has got in incredible shape following the JacFit program [and] I've lost 32 pounds following her program."
The retired sportsman noted that his girlfriend's background in nursing means she "comes from a world of [being] very caring and proactive", which he thinks has benefitted her fitness business.
He said: "She's used to taking care of people that are sick.
"What I love about what she's done in JacFit and the amount of people that she's influenced and the reaction that I see from people to her, it's really mind-blowing.
"I see what she's done in my life, with my health [and with] Cynthia to name a few. She comes at it from a very proactive [place] and helps you get in tremendous shape so you don't have to hopefully be sick and prevent any type of health issues."
Post source: Female First