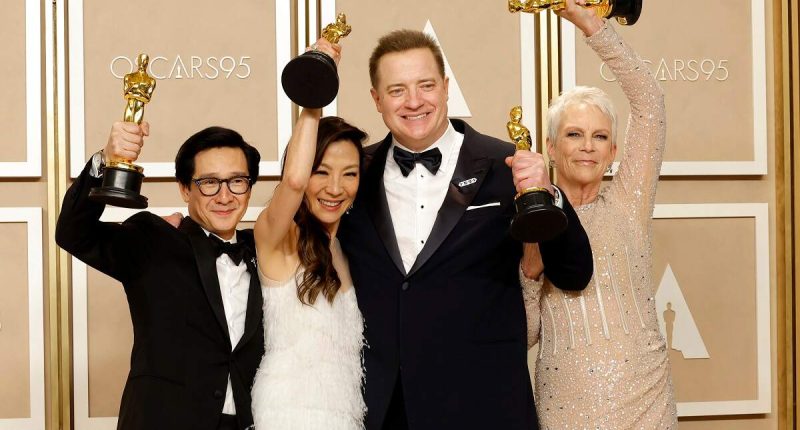 After the 94th Academy Awards featured that infamous slap involving Will Smith and Chris Rock, all eyes were on the 2023 edition of the iconic awards show. Thankfully, the 95th Oscars largely delivered a satisfying show for fans and industry players alike. In fact, the show broke a ton of new ground in 2023, particularly with all four winners in the acting categories this year.
The 95th Academy Awards featured a historic group of nominees
Even before the first envelope was opened, the 2023 Oscars promised to be a historic one. Among the 20 people nominated in the acting categories, a record-breaking 16 first-time nominees made the cut, including all five nominees for Best Actor. The only exceptions were two-time winner Cate Blanchett (Tár) and past nominees Michelle Williams (The Fabelmans), Angela Bassett (Black Panther: Wakanda Forever), and Judd Hirsch (The Fabelmans).
Bassett became the first actor ever nominated for their performance in a film based on Marvel Comics. And for the first time, four Asian actors earned acting nominates, including The Whale's Hong Chau and Everything Everywhere All At Once co-stars Michelle Yeoh, Ke Huy Quan, and Stephanie Hsu. Yeoh, meanwhile, was the first woman identifying as Asian to receive a nomination for Best Actress, as Merle Oberon kept her Asian heritage a secret at the time.
The 2023 Oscars featured 4 acting winners who are over 50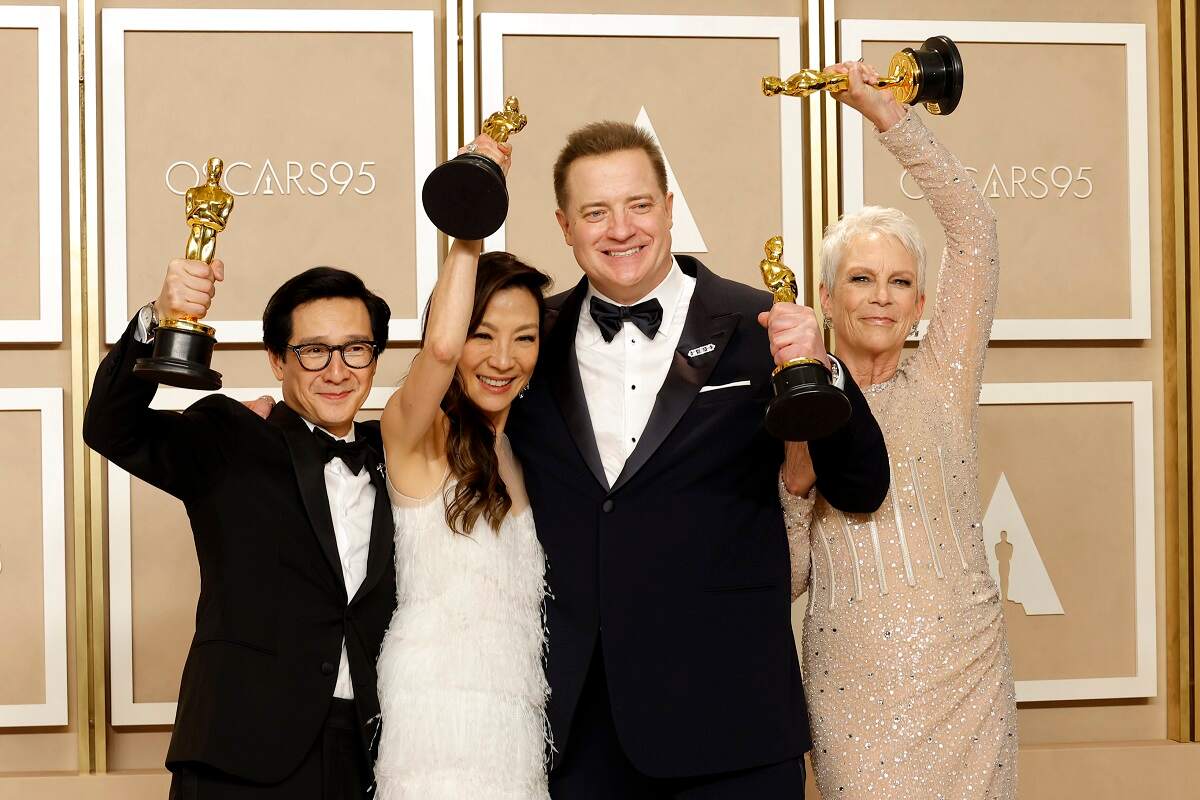 While this year's crop of acting nominees already brought a lot of new talent to the forefront, the four stars who ended up winning marked a different distinction. In the end, the 2023 Oscar-winning actors were Brendan Fraser for Best Actor in The Whale, while Everything Everywhere All At Once stars Yeoh, Quan, and Jamie Lee Curtis won Best Actress, Best Supporting Actor, and Best Supporting Actress, respectively.
However, as AARP pointed out, Fraser, Yeoh, Quan, and Curtis are all over the age of 50. These four stars – all first-time nominees – all experienced either long overdue recognition (Yeoh, Curtis) or epic comeback stories (Fraser, Quan). Yeoh herself put it perfectly early on during her acceptance speech when she exclaimed, "This is the beacon of hope and possibilities … and ladies, don't let anybody tell you you are ever past your prime."
What's next for the 4 new Academy Award winners?
Of course, with these four newly minted Oscar winners, fans are eager to see what projects they have in the works next. Fortunately, all four actors are already hard at work at follow-ups to their Oscar-winning roles. Yeoh, for instance, will reunite with Quan and Hsu for the Disney+ series American Born Chinese, based on the graphic novel. That show is set to debut on May 24, 2023, and Quan will appear again soon thereafter on the streaming service in Loki Season 2.
Meanwhile, Fraser – who was set to appear in the now-canceled Batgirl movie – will appear opposite Leonardo DiCaprio, Robert De Niro, and Jesse Plemons in the upcoming Martin Scorsese-directed film Killers of the Flower Moon, hitting Apple TV+ sometime in 2023. Curtis will next appear as Madame Leota in Disney's Haunted Mansion. That film stars Rosario Dawson, Lakeith Stanfield, Owen Wilson, and Tiffany Haddish and releases on July 28, 2023.