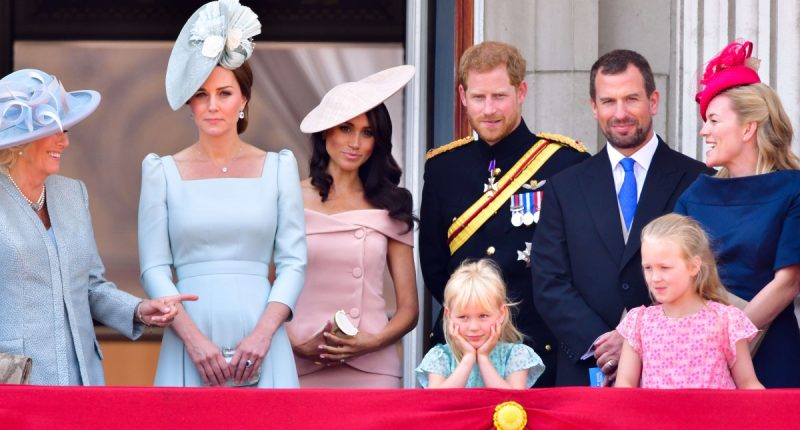 Meghan Markle admitted that she didn't have an easy time adjusting to life in the royal family. She also said she didn't have support of others to help her navigate her role and the culture. But a body language expert is pointing out that someone else who married into the family was once in the same boat as the duchess and had a special link in common with Meghan.
So is it the Princess of Wales (formerly Kate Middleton) who married Prince William, Queen Consort Camilla (formerly Camilla Parker Bowles) who married King Charles, or Sophie who married Prince Edward? Actually, it's the woman who married Queen Elizabeth's favorite grandson.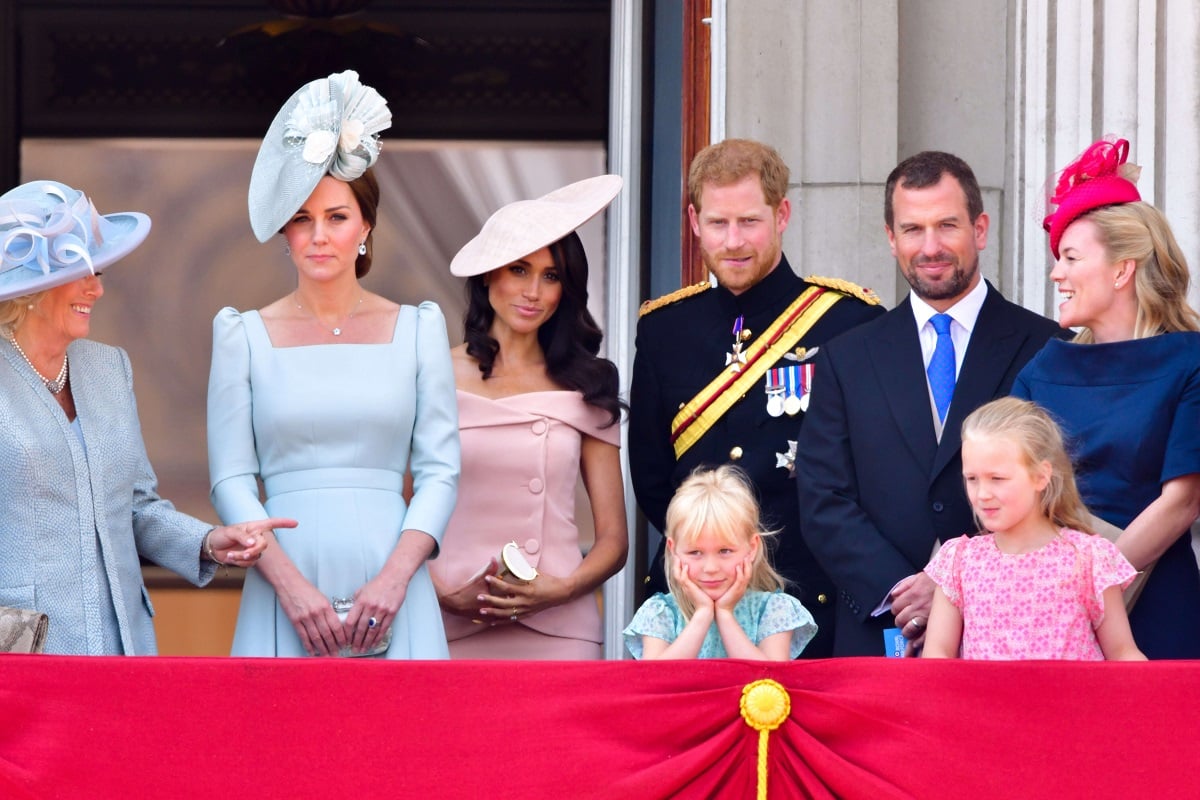 Who married Peter Phillips?
In 2003, while working at the Montreal Grand Prix, Autumn Kelly met Princess Anne's son Peter Phillips. They started dating and a few years later, Phillips popped the question. They tied the knot on May 17, 2008. Because Peter does not have an HRH title, which was his parents' preference, Autumn did not receive one either.
In 2020, the pair confirmed reports that they had separated.
The former couple has two children together. Their daughter, Savannah Phillips, was born in December 2010, and they welcomed their second daughter, Isla Phillips, in March 2012.
Expert says Autumn could have been 'perfect ally' to Meghan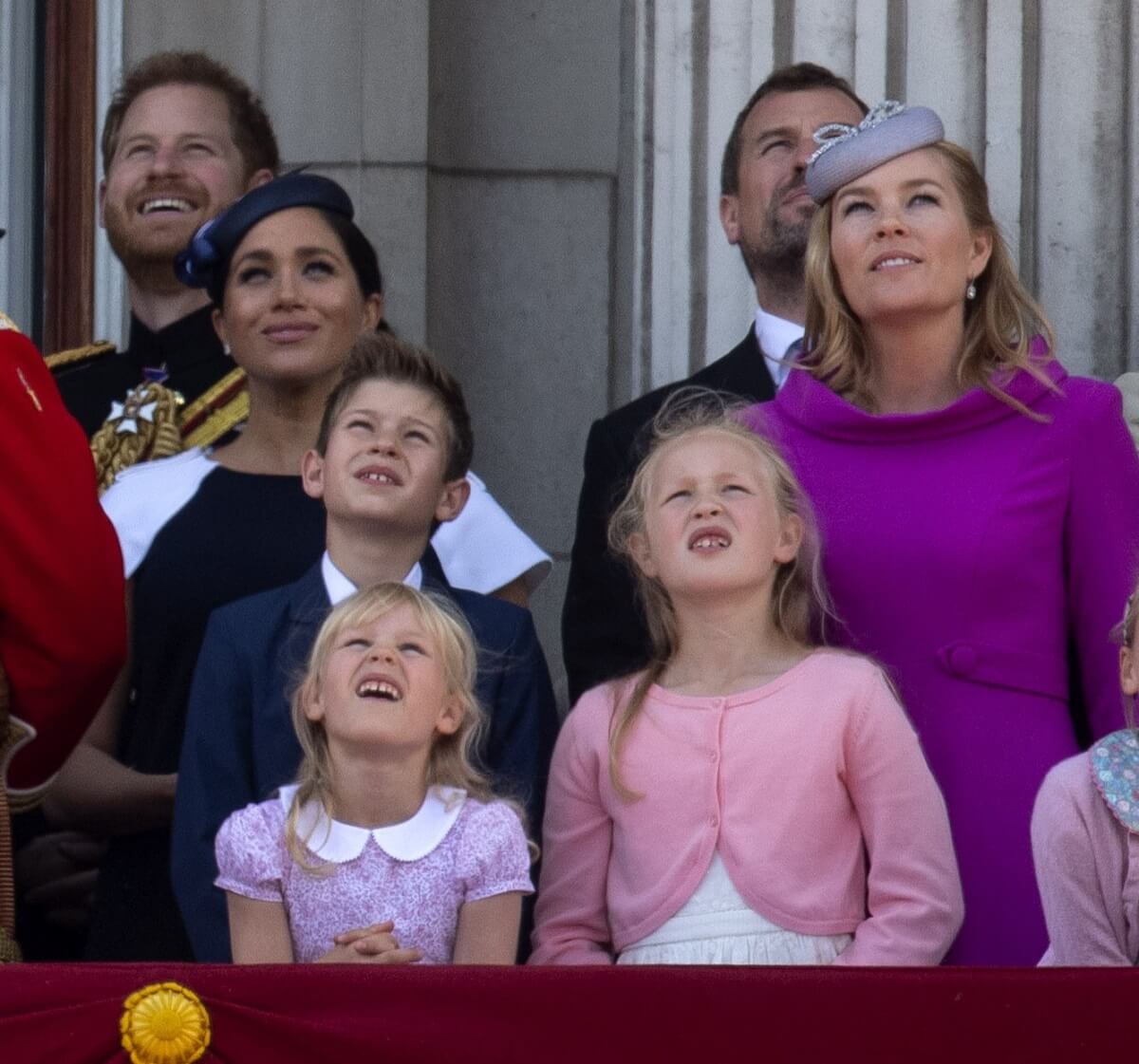 It's not known if Meghan and Kelly were ever close but body language expert Judi James believes that Kelly could have been a great ally for Meghan while the duchess was living in the U.K. and navigating life in the royal family.
James analyzed photos of the two women together when they attended the Trooping the Color ceremony and told Express: "When Meghan first joined the royal Firm it was always assumed that she would be rather isolated as the only royal wife to make the move from the U.S. to integrate into U.K. culture and tradition at its most extreme. There was one wife who had made the transition though; not from the U.S. but from Canada, the country where Meghan had happily made her home for several years."
James continued: "Autumn might be divorced from Princess Anne's son Peter now but her popularity among members of the royal family has held strong despite this. She is on good terms with Peter and his relatives and all of her public appearances see her surrounded with the kind of body language that suggests she is still a very central figure who is viewed with a lot of affection."
The expert added: "Autumn might have made the perfect ally and role model for Meghan during her royal induction, especially as she has always seemed to be looking so relaxed and fun-fuelled on royal occasions. She might have helped Meghan see a royal route where she could learn to relax more once she had gotten through a period of understandable tension as she learned on the job. Glimpses of the two women [at Trooping the Colour] suggest Meghan might have been viewing Autumn with interest. They are at one of the most formal and high-profile royal outings, but Autumn is more than happy to instigate some fun, making other royals like Camilla and Kate relax a little and laugh with her.
"As Autumn laughs and as Meghan watches her carefully, we can see Peter smiling at her in admiration and even Camilla leaning forward to share the joke … There must have been many times when Meghan thought being a royal was short on humor, fun, and family fondness but Autumn might just have shown her it was perfectly possible for a North American girl to crack it without too many sacrifices or compromises."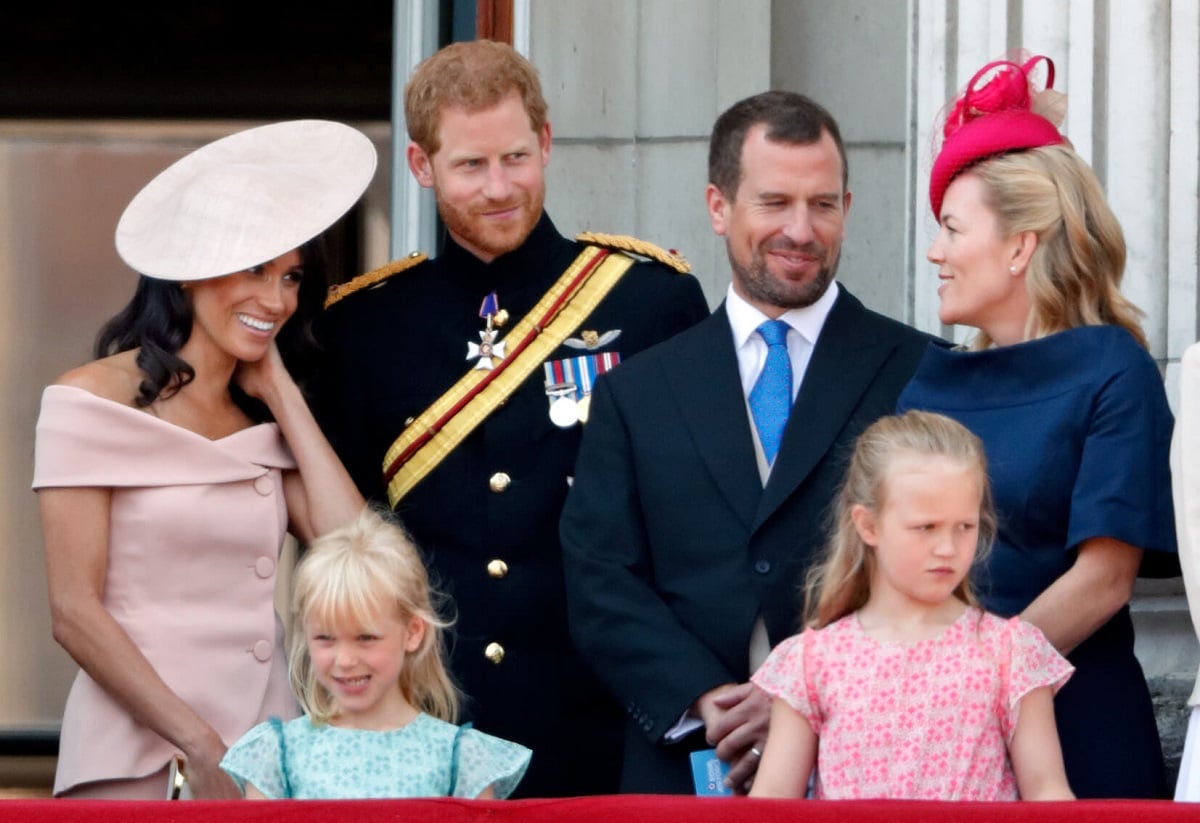 Phillips and Kelly had an 'amicable divorce'
Kelly and Phillips' divorce, which they called "amicable," was finalized on June 14, 2021.
Following their divorce, Phillips began dating Lindsay Wallace. She made her debut with the royal family at Queen Elizabeth II's Platinum Jubilee in June 2022.
Despite their split, Kelly did not move out of the Gatcombe Park estate where she and Phillips lived for several years together. It's believed that Kelly now resides in a separate building from her ex-husband elsewhere on the property as they are continuing to co-parent their daughters.
Showbiz Cheat Sheet acknowledges conditions and cultures can impact body language and is sensitive to all backgrounds.