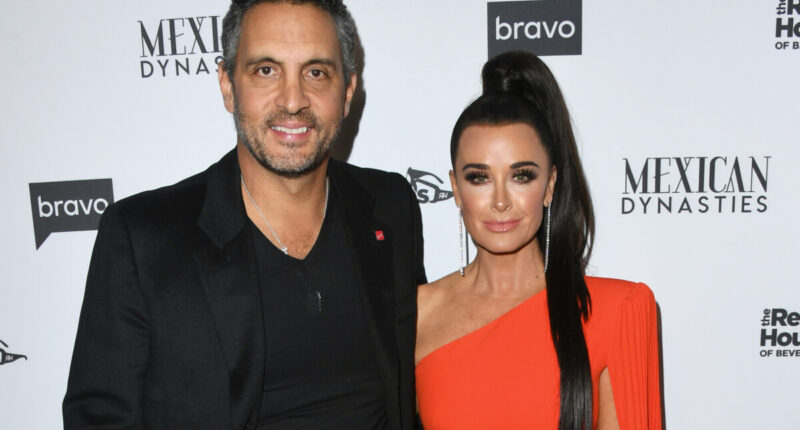 Real Housewives of Beverly Hills fans think something is up with Kyle Richards' close relationship with country music star Morgan Wade. Amid rumors of a split from her husband, Mauricio Umansky — which has already had its fair share of conflicting reports — she seems to be spending a lot of time with her new friend. 
The close bond between Kyle and Morgan has sparked speculation on social media. Many online sleuths suggest that Wade might have even played a role in their marriage falling apart.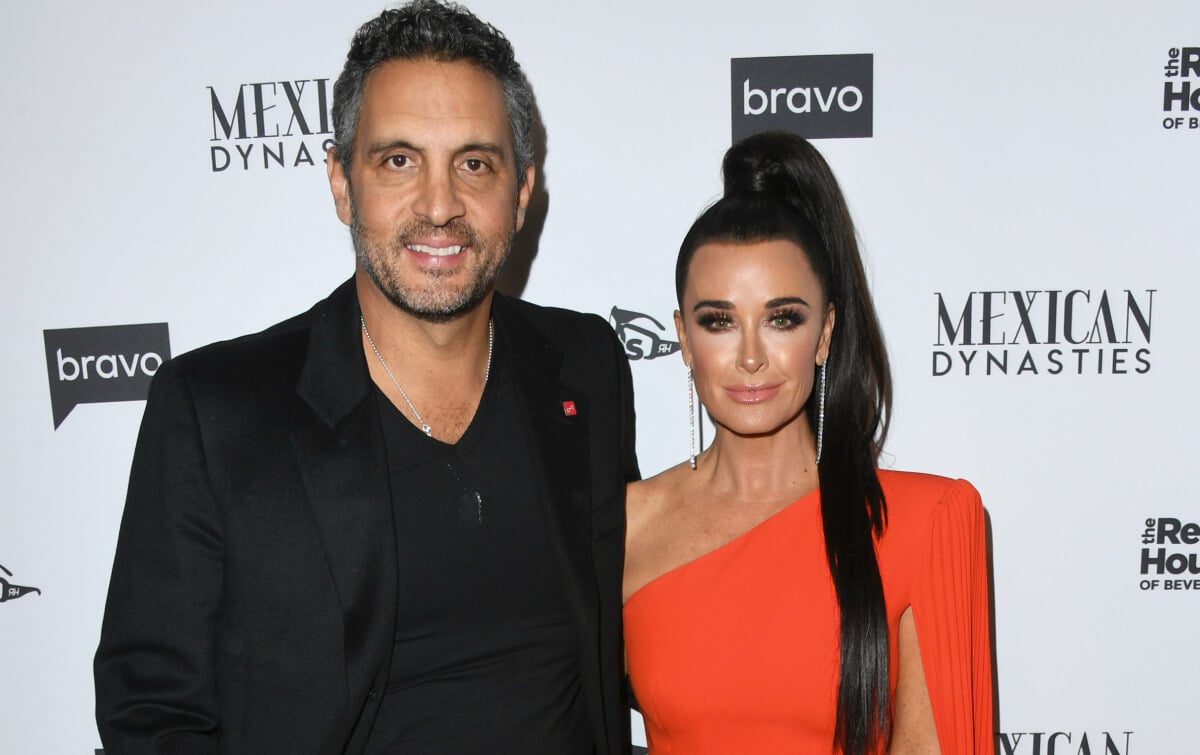 Fans question Kyle Richards' close relationship with Morgan Wade
Bravo watchers are raising eyebrows over the seemingly close bond between Kyle and country crooner Morgan. This curiosity arises following rumors that Kyle has split from her husband of 27 years.
The rumors intensified after Kyle shared a series of snapshots on her Instagram titled 'Life lately.' Surprisingly, among these photos, Wade appeared twice, while Mauricio was literally missing from the picture.
In fact, the Real Housewives of Beverly Hills star had not featured Mauricio on her social media account for quite some time. That was not the case for her (maybe) estranged husband who shared photos of their family spending the July 4th weekend together. 
One of the recent photos showed Richards and Wade taking a mirror selfie after a workout session. Another image depicted the pair offering subtle grins during a vacation in Aspen, Colorado.
The post made many followers ponder why the reality TV star seems to share more moments with the singer than with her own husband.
"Where is Mauricio?!" one fan commented, while another added, "I guess you ain't even hiding your relationship anymore."
A closer look at Morgan Wade's relationship with the 'RHOBH' star
Richards and Wade's paths crossed in 2022 when Richards admitted to being drawn to Wade's music. She later tracked the singer down on social media. They officially revealed their friendship on Instagram in February of the same year.
As the year unfolded, Wade invited Richards to accompany her to a couple of prestigious events. This includes the Americana Music Awards in September and the iHeartRadio Music Festival.
From that point on, they bonded globally, taking a trip to Mexico with companions and visiting Atlanta to meet Wade's family.
Fans, of course, started to notice their close relationship. One viewer noted how they seemed to be sporting identical rings in the form of a silver band.
Others, meanwhile, believe that the two have matching heart tattoos. These observations, coupled with their posts, have only fueled the romance rumors.
Kyle Richards may be keeping a big secret when it comes to her best friend
Aside from the whispers of romance, another piece of speculation regarding Kyle and Morgan has started circulating. Some fans believe there might be a familial connection between the two, possibly even as secret half-siblings
Kyle does have famous siblings, so if Morgan is among them, it is news to her fans. 
Kyle has an older half-sister, Kathy Hilton, who has appeared as a friend on Real Housewives of Beverly Hills. Her younger sister is Kim Richards, an original cast member of RHOBH.
In addition, Kyle has three paternal half-siblings from her father's first marriage, but all were already grown-ups when she came into the world. If Morgan were her sister, she would have no reason to hide that from viewers.
Regarding the rumored split from Mauricio, the couple recently denied the reports. Taking to Instagram, they released a joint message: 
"In regards to the news that came out about us today… Any claims regarding us divorcing are untrue. However, yes, we have had a rough year. The most challenging one of our marriage. But we both love and respect each other tremendously. There has been no wrongdoing on anyone's part."
Mauricio also shared photos of their family spending the July 4th weekend together. 
Hopefully, this all plays out on the new season of The Real Housewives of Beverly Hills since cameras are currently up and filming.