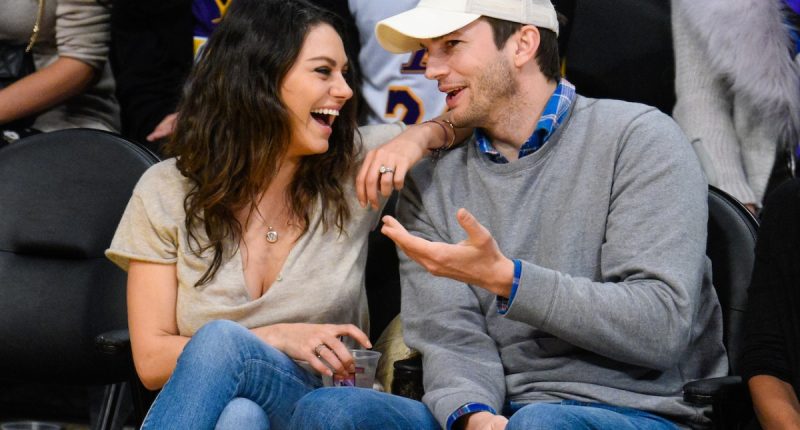 According to Ashton Kutcher, fans have his wife, Mila Kunis, to thank for their appearance on That '90s Show. She had her mind made up about popping in, and she wasn't going to take no for an answer from him.
Refusing to turn down the show's request for a visit from Jackie and Kelso, "no matter the script," she told him they had to do it since That '70s Show still means so much to them. Though they weren't romantic back then, as Kunis was only a teenager, they started the foundations for their careers and, eventually, their marriage.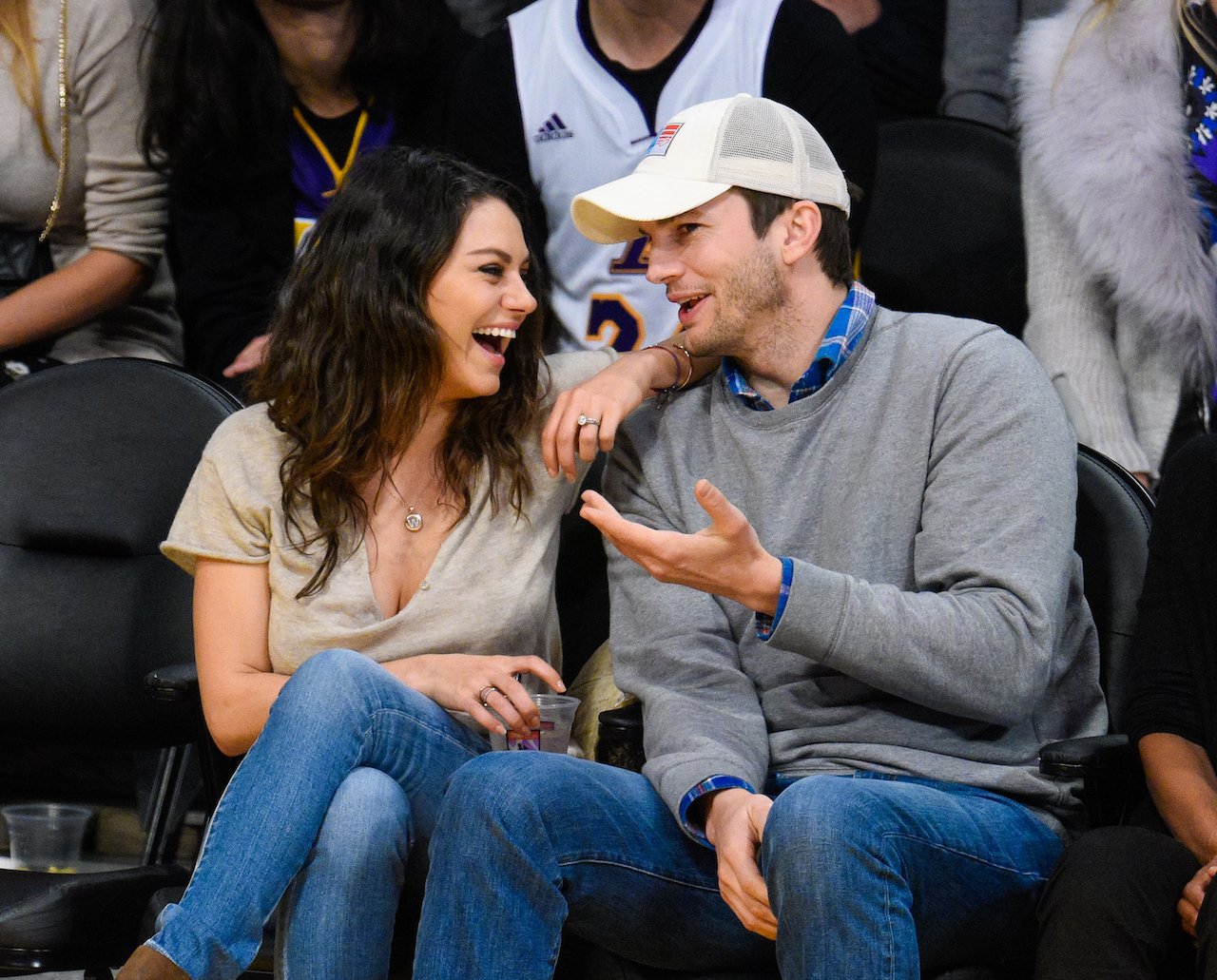 Mila Kunis lied about her age for her role on 'That '70s Show'
While That '70s Show was looking for actors over the age of 18, Kunis was only 14 when she landed the role of Jackie Burkhart in 1998. "There's a rumor going around that I may or may not have lied about my age," Kunis told Vanity Fair. "I'd like to make it very clear now that I did lie. Ok? I did."
She explained that she was already in before anyone caught the fib about her age. And she added she was very grateful for that opportunity, despite her minor status, not just because she met her future husband but because it provided steady work from which she could build a career.
Mila Kunis told Ashton Kutcher they had to be on 'That '90s Show'
In an interview with Esquire, Kutcher revealed Kunis, whom he married in 2015, thought he was "an a**hole for a good two years" after his divorce from Demi Moore. So, he had some work to prove himself, but he knew she was worth it.
"The thing about Mila that made our relationship accelerate was that I had always admired her," he explained. "Her talents, her skills, her gifts. But I knew that she didn't need me. And she knew that I didn't need her."
So, they each have an established career and independence, but they also sometimes work together still, like on That '90s Show. And he revealed that she refused to turn that project down, explaining, "[She] goes, 'You know, we owe our entire careers to this show. It doesn't matter what the script is. We're doing it.'"
Ashton Kutcher gave Mila Kunis her first kiss on 'That '70s Show'
Since Kutcher and Kunis met on the set of That '70s Show when she was only 14, he said his feelings toward her weren't romantic. But she was smitten. "I was like, 'Oh, he's so cute, it's the Calvin Klein model!'" she said (People).
Kunis confessed she had "the biggest crush" and revealed her first kiss was onscreen with Kutcher, leaving her "so nervous and uncomfortable."
But it wasn't meant to be — yet. Kutcher dated Brittany Murphy and then married Moore. Meanwhile, Kunis was in a long-term relationship with Macaulay Culkin.
After they both ended up single and in attendance at the 69th annual Golden Globe Awards in 2012, sparks were officially flying. They eventually shared a kiss, and then they agreed they'd have a no strings attached relationship that was more friendship than romance.
Of course, that didn't last, and they moved in together after things took a severe turn. Kunis realized she had deeper feelings for Kutcher because they'd known each other for so long (People). He proposed in 2014, and they had their first of two children later that year.