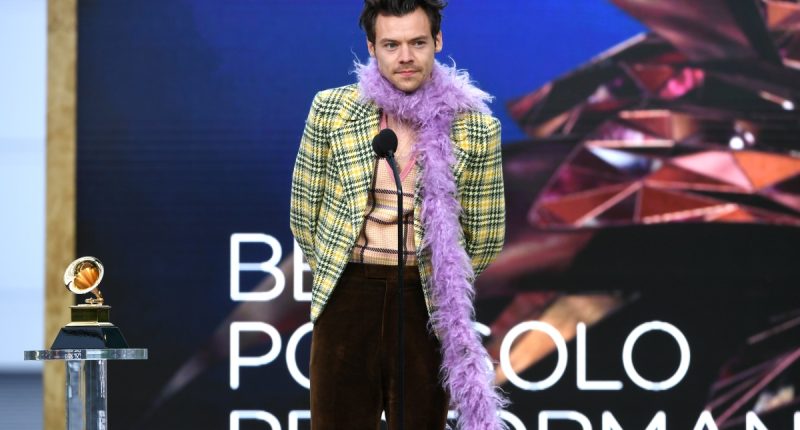 The Grammy Awards take place in February 2023 with Adele, Doja Cat, Lizzo, Bad Bunny, and other chart-topping artists earning a nod for Best Pop Solo Performance. Here's our prediction of who could win the Grammy in this category.
Who is nominated for Best Pop Solo Performance at the 2023 Grammy Awards?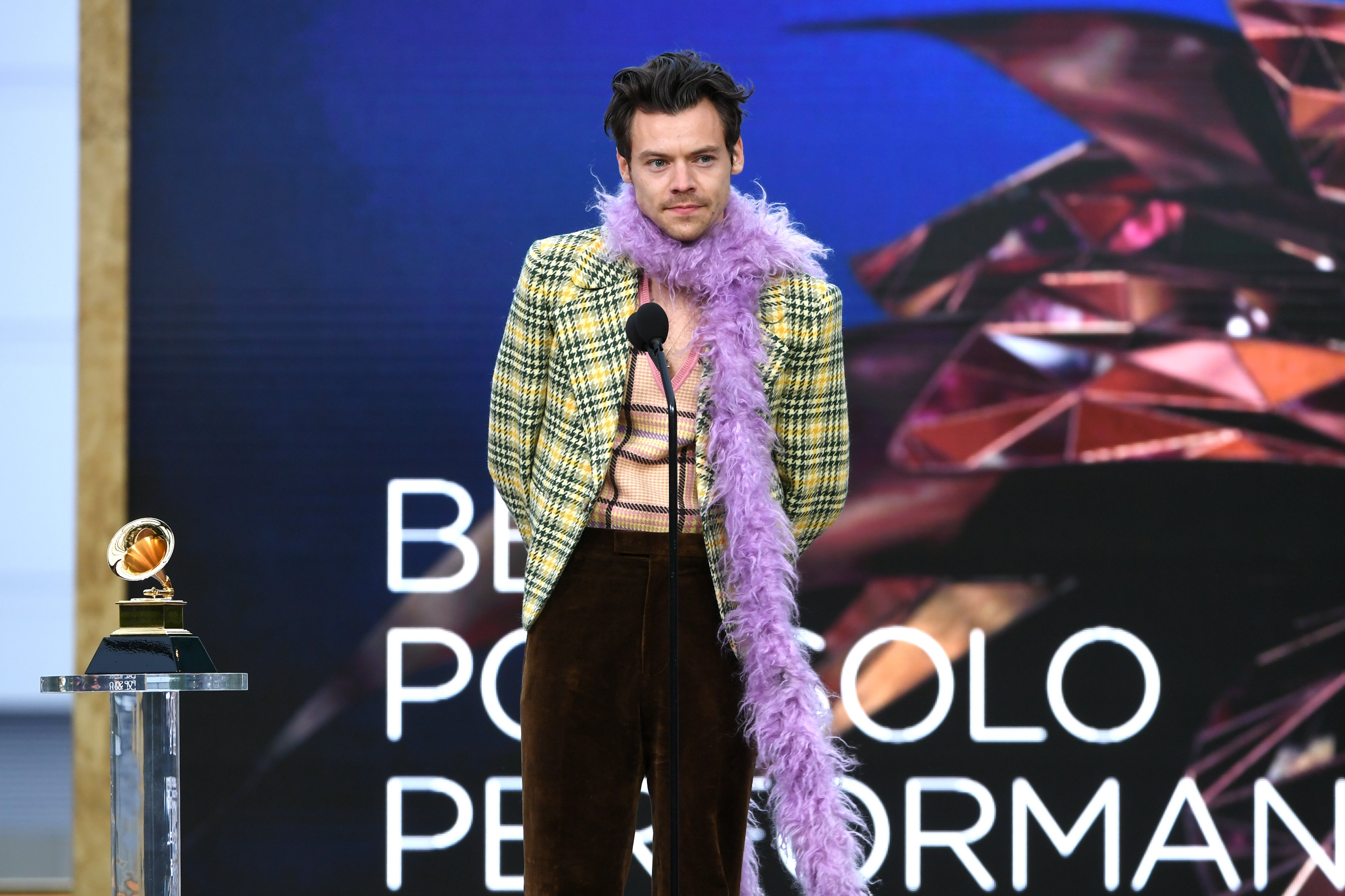 As one of the best-known categories at the Grammy Awards, Best Pop Solo Performance mentioned several chart-topping artists for 2023. As noted on the Grammy's website, these nominations are specifically for "new vocal or instrumental pop recordings. Singles or Tracks only."
The nominees for Best Pop Solo Performance include "Easy On Me" by Adele, "Moscow Mule" by Bad Bunny, "Woman" by Doja Cat, "Bad Habit" by Steve Lacy, "About Damn Time" by Lizzo, and "As It Was" by Harry Styles. 
'Easy on Me' or 'Moscow Mule' could win the Grammy Award for Best Pop Solo Performance
iHeartRadio predicts "Easy On Me" by Adele will snag the title, with a 54.3% "positive score," based on fan votes. It's followed closely by Bad Bunny's "Moscow Mule," which holds a 39.8% positive score.
"Easy on Me" marked Adele's return to the music industry after a six-year hiatus. It jumped to the No. 1 spot on Billboard's Hot 100, also a welcome addition to the 2021 release 30. Adele has already won 15 Grammy Awards — she received 25 nominations from the music event. 
The "Moscow Mule" music video earned over 350 million YouTube views. However, this was just one chart-topping track from Bad Bunny's 2022 album, with "Me Porto Bonito" and "Titi Me Preguntó" also earning recognition. 
The collection, as a whole, made history at the Grammys — Un Verano Sin Ti became the first Spanish-speaking album ever to earn an Album of the Year nod from the award ceremony.
A look at other artists nominated in the Best Pop Solo Performance category
Styles was already the recipient of the Best Pop Solo Performance Grammy Award for "Watermelon Sugar." As of January 2023, "As It Was" became one of the most popular Harry's House tracks, earning over a billion Spotify plays. 
It had 15 weeks at No. 1 on Billboard's Hot 100, which, according to Complex, makes this the longest chart-topping run for a British artist and "the longest-running No. 1 with no accompanying artists (i.e. a solo-billed song)."
Last year, Doja Cat and SZA snagged a Grammy Award for "Kiss Me More" in the Best Pop Duo/Group Performance category. As a trending TikTok song, "Bad Habit" by Steve Lacy became popular on social media platforms. 
Since her debut on the music scene, Lizzo has earned three Grammy Awards. She earned several 2023 nominations for her full-length release Special, including those in the Album Of The Year and Best Pop Vocal Album categories. 
The 2023 Grammys broadcasts live on Sunday, February 5th on CBS.