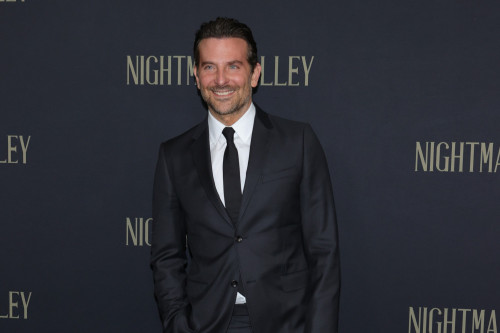 Bradley Cooper "isn't affected" by Irina Shayk's love life.
The 48-year-old actor has Lea, six, with the model, and they've managed to develop a "good, healthy co-parenting relationship" since their split.
A source told 'Entertainment Tonight': "They are close and both of them love and prioritise their daughter."
Irina, 37, is rumoured to be dating sports star Tom Brady, following his split from Gisele Bundchen.
However, Bradley isn't worried about her love life and he actually wants her to find happiness.
The insider added: "He's a happy person and wants her to be happy too. Tom isn't bothered by Irina and Bradley being close and there's no threat there."
Tom and Irina were recently spotted together with their daughter in Italy.
The former couple are determined to do whatever they can to make their daughter happy.
A source recently told PEOPLE: "The Italy trip with her daughter is fun for everyone. Lea wants them all to travel together. And Irina and Bradley are friendly and get along. They both want to make Lea happy."
Irina and Bradley were together from 2015 until 2019, and they've managed to maintain a healthy relationship since their break-up.
The model previously opened up about their co-parenting dynamic in an essay for Harper's Bazaar, revealing that they'd been teaching their daughter about kindness.
The brunette beauty wrote in the essay: "We're teaching our daughter that the most important thing is to be kind to people. Every time we send her to school, we're like, 'Just remember kindness and love'.
"So I think that's what true beauty is. It's not about putting on masks, putting on make-up, brushing your hair, putting on nice clothes."
Irina also confessed to being scared of the potential influence of social media.
However, she's determined to instil good "values" in her daughter.
The model-turned-actress explained: "With TikTok and Instagram and social media, my daughter is growing up in a different environment than I grew up in, so sometimes it kind of scares me. But most important is teaching our daughter bigger values than being pretty on the outside."
Post source: Female First