There's a buzz in the air at SAMCRO. Charlie Hunnam has teased that he might make a comeback to the world of Sons of Anarchy in the near future, though perhaps not as many fans had hoped.
The actor recently clarified his plans for returning to the Sons of Anarchy universe and his idea does not include reprising his role as Jax Teller.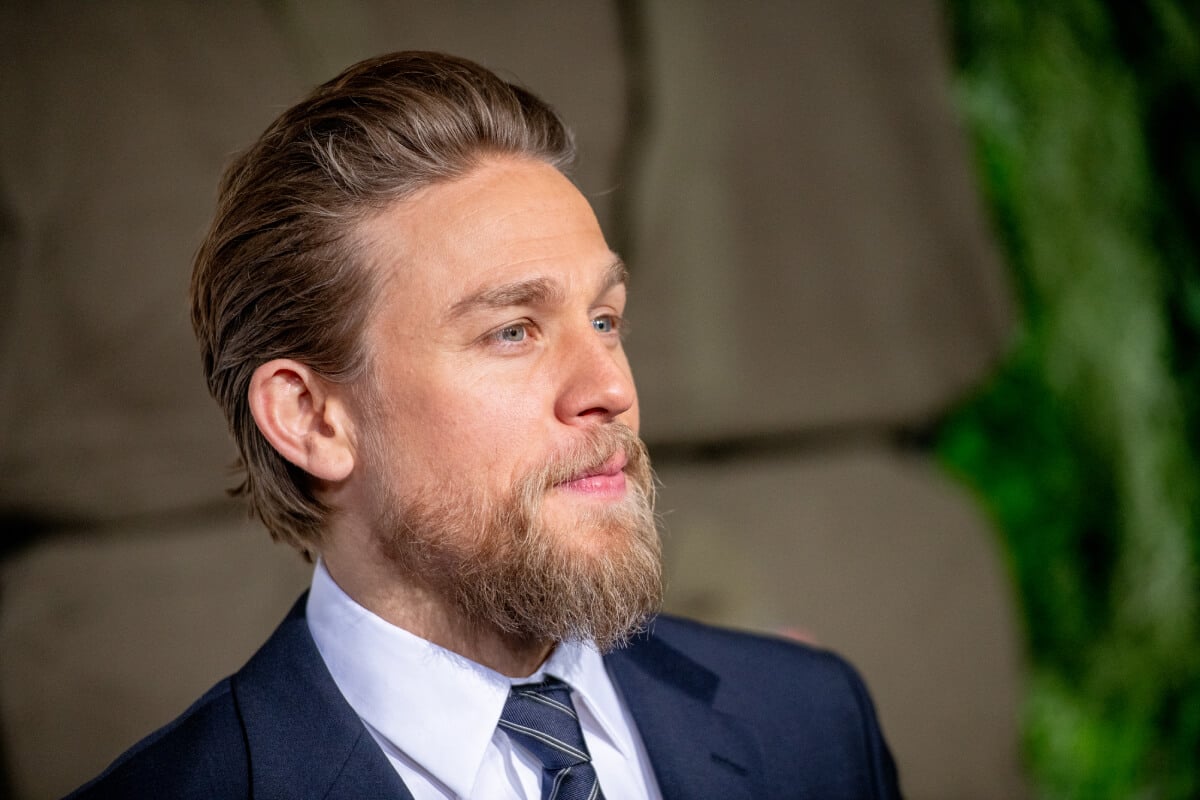 Charlie Hunnam teases his idea for a new 'Sons of Anarchy' project
There has been a lot of speculation about what's next in the Sons of Anarchy universe now that Mayans MC is coming to an end. While there are plenty of directions the franchise could go, Hunnam recently revealed that he has a few ideas of his own. 
According to The Digital Fix, the Sons of Anarchy alum explained that he's in the very early stages of coming up with a series about SAMCRO. The only catch is that his project has nothing to do with Jax.
"There's something in that universe that doesn't involve Jax Teller, but does involve me that we're sort of cooking up," Hunnam explained. "But right now, it's like we're at the stage where the ingredients are just being measured out, they're not even being mixed out in the bowl yet, and they're definitely not in the oven."
Hunnam made those comments in the summer of 2022, which means his idea could be further along by now. Although it is sad to think that Hunnam won't be coming back to reprise his role as Jax, it will be exciting to see what he has planned for future series.
Charlie Hunnam is open to riding again in the biker drama
While it sounds like Hunnam has moved on, the actor was also asked about the possibility of reprising the iconic role of Jax Teller. Hunnam responded by saying that it is possible that Jax could appear in a future spinoff.
"I have an idea that I'm exploring in its infancy where that could be a possibility," he shared.
Hunnam cautioned fans that bringing Jax back is not a firm deal. He also admitted that his project is still in the early stages of development, so a lot of ideas are still on the table. The good news is that Hunnam is open to returning to the franchise.
The idea of Hunnam coming back as Jax could become a reality in a Sons of Anarchy prequel. Unfortunately, we don't know a lot about what Hunnam has planned, including when the spinoff will take place in the Sons of Anarchy timeline.
Here's what's next for the 'Sons of Anarchy' Universe
While we wait to hear more about Hunnam's project, the first official Sons of Anarchy spinoff is about to reach its end. Mayans MC, which focuses on one of SAMCRO's rival clubs in the original series, is currently airing the fifth and final season.
The end of Mayans MC has left many fans wondering what is next for creator Kurt Sutter — who was fired from the prequel in 2019 — and the world he worked hard to build.
Sutter's latest project The Abandons has nothing to do with the SOA universe but has received a full 10-episode order from Netflix. 
As Showbiz Cheat Sheet previously reported, Sutter says his new show is "sort of like the precursor to the James Gang and other sort of iconic outlaws that we associate with the Wild West. So we might wink at history, say in season 2 or 3 crossing paths with an 11-year-old Billy the Kid, and yet still be able to play in the fictional world, to me, is cool."
The Abandons is expected to premiere sometime in 2024. Charlie Hunnam's next confirmed project is Zack Snider's Rebel Moon.