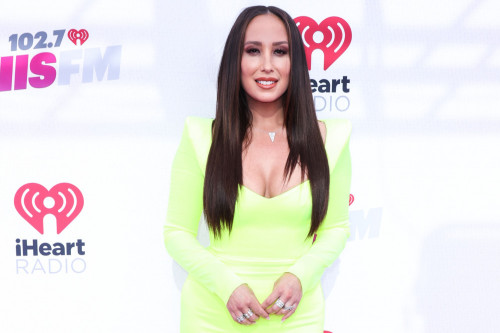 Cheryl Burke is "dating herself" following her divorce.
The 39-year-old dancer was married to former 'Boy Meets World' star Matthew Lawrence, 43 ,from 2019 until 2022 but after calling time on their union has insisted that she is "not interested" in finding love again.
She told E! News: "I'm literally dating myself! I know that sounds so, like, cliché, 'OK whatever.' No, but really, I'm not looking, I'm not interested at the moment. I haven't been a great picker. But until I change that pattern—I have to really authentically change the pattern or else I'll continue to pick maybe not the good ones for me."
The former 'Dancing with the Stars' professional went on to joke that she is dating her dog Ysabell because the pooch "has no opinions" on anything.
She added: "I'm dating my dog for god's sake. They have no opinion, they're great, they're cute and they smell maybe a little bit but that's fine."
Cheryl went on to explain that it has been an "interesting couple of years " for her – espeically after stepping down from her long-running role on the ABC dance compeition – and explained that she used to "define herself" by the things she believes she should not have.
She added: "For me, it's been more about working myself from the inside out. and it's been an interesting ride the last couple years, but I've learned so much. It puts everything into perspective, life in general. I defined myself by everything that I shouldn't have in a way because it's so temporary—whether it's your job, or your marriage or whatever it is, right? At the end of the day, it really starts with you, and you're stuck with you and you better like yourself. And I've done a lot of work, and finally I can say I do."
Post source: Female First