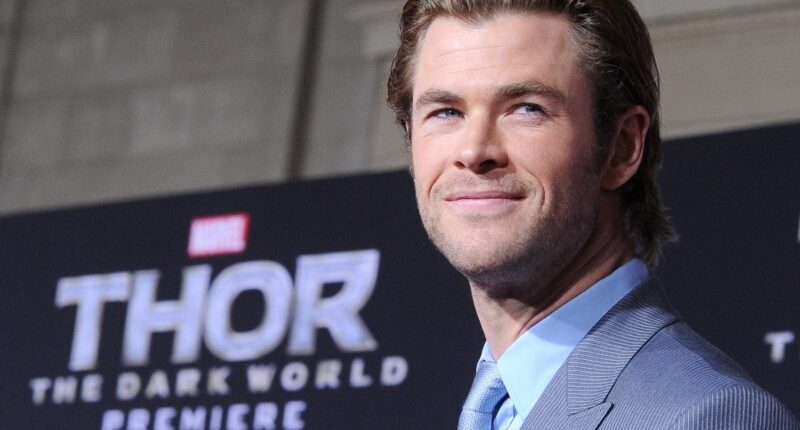 If you ask some Marvel fans, Thor: Ragnarok is perhaps their favorite Thor movie in the trilogy. The film was well-received because it took a different direction from the previous movies and allowed Thor to grow as a character. But some feel Thor: The Dark World wasn't the best version of the God of Thunder. And actor Chris Hemsworth agrees — he recently shared that he didn't love his Thor 2 performance.
'Thor 2' flopped with critics
Hemsworth first played the Marvel character in Thor. The movie received positive reviews and catapulted him to mega-stardom. His performance received praise from critics. Hemsworth reprised his role for the even more popular The Avengers the following year.
Hemsworth then reprised his role as Thor in the second film in the franchise in 2013. However, while the film was a commercial success, it was panned by critics and fans. Rotten Tomatoes gave Thor: The Dark World a 66% rating. It held the spot as the lowest ranking MCU movie before Eternals swooped in and stole the title.
"This is mighty forgettable stuff," wrote one critic. "It's decidedly average," stated another. While most praised Tom Hiddleston's performance as Loki, one critic called Hemsworth out for his "monosyllabic" character. 
Chris Hemsworth wasn't happy with his work in the film
While many reviews spoke positively of the star's performance, the actor didn't necessarily agree. "I wasn't stoked with what I'd done in Thor 2," Chris Hemsworth told Vanity Fair in 2022. He continued, "I didn't think I grew the character in any way. I didn't think I showed the audience something unexpected and different."
Rather than letting it get him down, however, Hemsworth used his disappointment in the second movie to make the third one a success. "Out of my own frustration of what I had done — and this is not on any other director or anyone, this is my own performance — I really wanted to break the mold [with Thor: Ragnarok]."
Hemsworth shared that he told Ragnarok director Taika Waititi he was bored with his character and the direction it'd taken in the previous film. Waititi agreed and decided to give his character a more comical approach which worked out great for the film. Ragnarok holds a significantly higher standing on Rotten Tomatoes than its predecessor — and the box office numbers reflect this. 
Hemsworth's improvisation helped 'Thor: Ragnarok' shine
For all its shortcomings, Thor: The Dark World adds a little light to the MCU. "Comic-book superheroes have become so angst-ridden in recent years it's a relief to be around one who has hung on to his sense of humour," wrote one critic. Perhaps they were referring to one specific scene, improvised by Hemsworth himself.
In the simple moment, Thor arrives at Jane's place. He hangs up his beloved hammer, Mjolnir, on a hook, the way one would a coat or a purse. This brought such a laugh that Marvel CEO Kevin Feige saw a way forward with the character — lean into Hemsworth's comedic talents. So they gave Taika Waititi total freedom to play around on Thor: Ragnarok. Waititi made the script light-hearted and defiantly silly, leaving plenty of room for more off-the-cuff hilarity. 
RELATED: Why Chris Hemsworth's Wife Replaced Natalie Portman for This Kissing Scene in 'Thor: The Dark World'