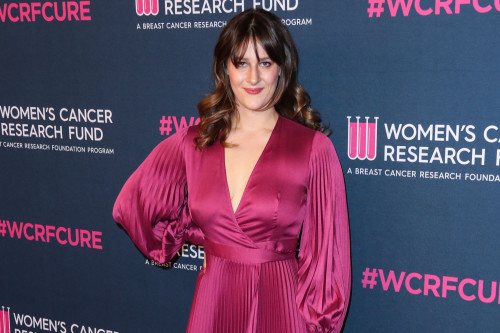 Destry Allyn Spielberg will make her directorial debut on 'Please Don't Feed the Children'.
The daughter of legendary director Steven Spielberg is to helm the psychological thriller that will star Michelle Dockery.
The movie will begin production next month in New Mexico and has been scripted by Paul Bertino.
In the picture, a viral outbreak ravages the country's adult population and a group of orphans travel south in search of a new life – only to find themselves at the mercy of a deranged woman who harbours a dangerous secret.
Spielberg, 26, said: "I am so grateful to have the opportunity to bring this story to the screen with such a collaborative and inspirational team. This picture is so much more than just a horror film.
"It's a dream come true to work with a talent such as Michelle Dockery. I am excited to elevate the genre with our incredible cast and crew."
She will make this film before 'Four Assassins (and a Funeral)', which she originally expected to make her feature debut behind the camera on.
The movie is still in the works from Basil Iwanyk and Erica Lee's Thunder Road Pictures but has been pushed back for the time being.
Destry's father has directed classic films such as 'Jaws' and 'Schindler's List' but revealed that he had no idea about what he was going to do next after making the personal flick 'The Fabelmans'.
Speaking at the Berlin International Film Festival, he said: "I don't know what I'm going to do next. I have no idea.
"And it's kind of a nice feeling, and it's also a horrible feeling. It's nice that I can actually have control of my life again and make my own choices. But I need to work and I love to work. That's the biggest question I'm going to have for the rest of the year, trying to figure this out."
Post source: Female First