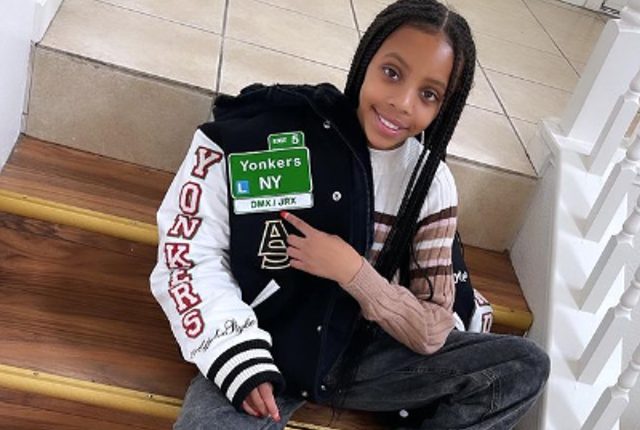 DMX's daughter, Sonovah Jr., is creating a docuseries about the dangers of fentanyl and drug addiction. The 10-year-old and her mom, Sonovah Hillman, recently spoke with the press about the new project.
"My daughter is one of the most extraordinary people I've ever come across and I'm not just saying that because she's my daughter," Hillman said of her tween. Little Sonovah's desire to spread awareness about fentanyl was born from a lesson plan at school.
"She just told me, 'hey, we're learning about drugs and drug awareness at school,' and said, 'It's pretty tense,'" Hillman recalled. Sonovah came across a TikTok video that shed light on a throwback clip of Master P trying to help his daughter, Tytyana Miller, overcome her addiction to drugs.
"I told her how his daughter died of a fentanyl overdose, which then made her look into her father's addictions," Hillman said of her daughter. Looking into DMX's struggles with addiction led to Sonovah asking her mom to visit a local drug rehabilitation center.
"I was kind of shocked," Hillman said of the experience. "She immediately started to talk to the people there and ask them questions about their experiences," she continued. "The way they reacted to her was really, really beautiful."
Sonovah did not film her interaction with those at the rehabilitation facility. A family friend suggested she press record whenever she decided to visit again. The concept of a docuseries was born from such a thought.
"I want to talk to other kids whose parents have died of an overdose or are still currently using," Sonovah said of her vision for the docuseries. "My goal is to educate, spread awareness and save lives," the youngster added. "I'm ready to have the conversation that some adults aren't ready to have."
DMX passed away from heart failure caused by a drug overdose on April 9, 2021. The rapper was 50 years old at the time and had enjoyed several years of sobriety before relapsing for what turned out to be the last time. DMX fathered 15 kids in all.
Photo: Sonovah Hillman Jr./Instagram