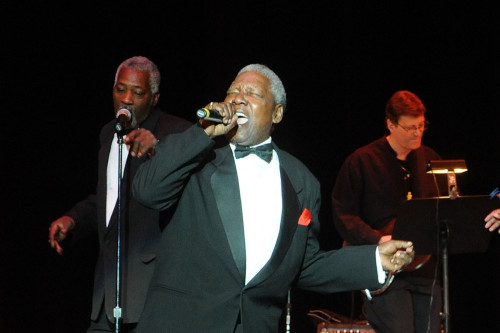 Charlie Thomas has died at the age of 85.
The singer was best known for his time performing in 1960s doo-wop group The Drifters but passed away on January 31 following a battle with liver cancer, his friend and fellow crooner Peter Lemongello Jr confirmed on Monday (06.02.23).
He told The New York Times: "He was aging, but he was active almost every weekend. Unfortunately, he went from being active to being at home and he started going downhill."
Charlie – who was inducted into the Rock and Roll Hall of Fame along with the group in 1988 – is survived by his wife, Rita Thomas. his daughters, Crystal Thomas Wilson and Victoria Green; his sons, Charlie Jr, Michael Sidbury and Brian Godfrey as well as several grandchildren and great-grandchildren.
The Drifters first formed in 1953, but Charlie would not become a member until some years later in 1959 when he was singing with a band called The Five Crowns at a theatre in Harlem, sharing the bill with the pop group.
When one of the members of The Drifters became drunk and cursed at their manager George Treadwell, he decided to fire the original entire lineup – which at that time consisted of Clyde McPhatter, Gerhart Thrasher, Andrew Thrasher, Bill Pickney, and Jimmy Oliver – and replaced them with the members of The Five Crowns, one of which included 'Stand By Me' crooner Ben E. King.
Years later, he reflected: "As a kid, I used to play hooky to see the Drifters at the Apollo. It felt good!"
After making his debut by chance with The Drifters in 1959, Charlie's first single with them became internationally-recognised hit 'There Goes My Baby' and he went on to sing lead vocals on further hits 'Sweets for My Sweet' and 'When My Little Girl Is Smiling.'
Post source: Female First