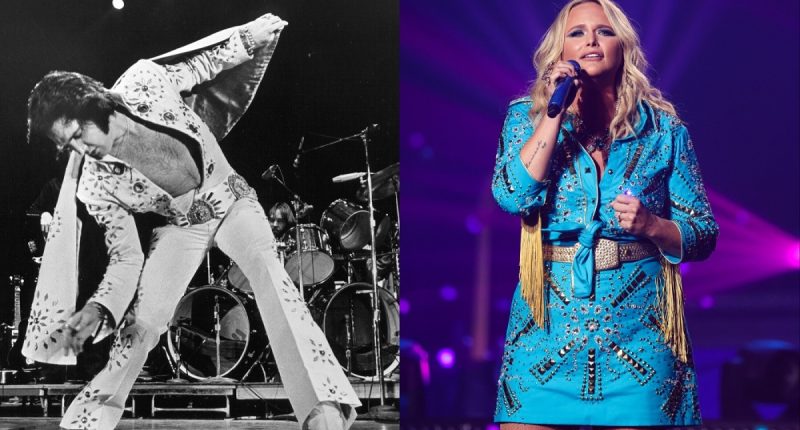 In September 2022, Miranda Lambert launched a Las Vegas residency called Miranda Lambert: Velvet Rodeo The Las Vegas Residency. The country music icon's residency was so successful, more dates were added through December 2023. In a new video on Instagram, Lambert revealed that one of her outfits for Velvet Rodeo was inspired by Elvis Presley.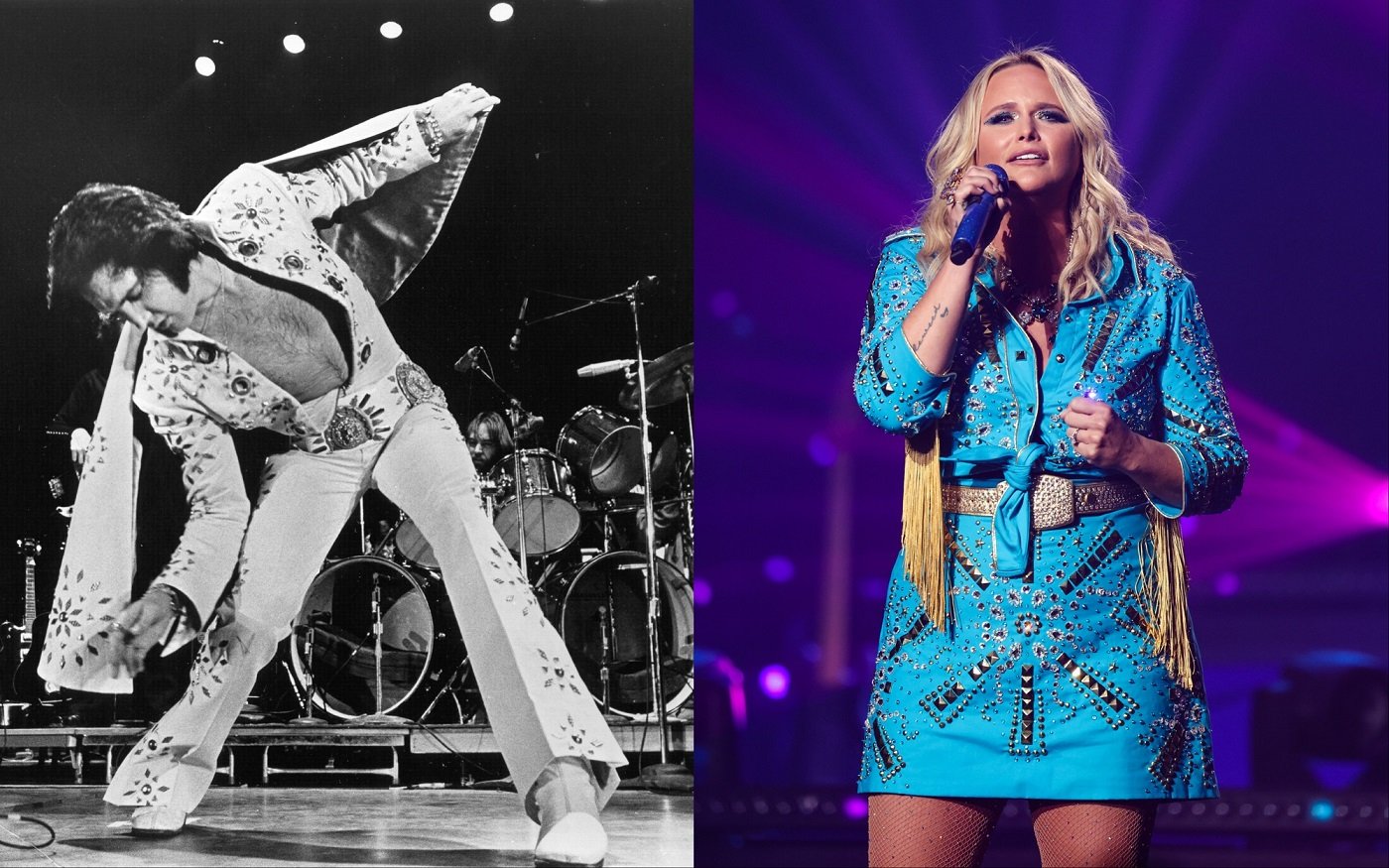 Elvis Presley inspired one of Miranda Lambert's outfits
On March 18, Lambert shared a video on her Instagram where she showed fans different outfits that she wears during her Velvet Rodeo concert.
The first outfit Lambert showed fans in the video was a bright blue jumpsuit with gold bling. Speaking to the camera, Lambert revealed that the outfit is called "Lone Star Elvis" and was inspired by one of Presley's famous outfits.
"Opening night, this one is Lone Star Elvis. Patented it after one of Elvis' famous jumpsuits he wore in Las Vegas," Lambert said.
The country singer also revealed that the outfit's name is a reference to one of her most popular songs, "Actin' Up."
"My song lyrics snuck in there too. 'Lone Star Elvis' is a line in 'Actin' Up,' so see what I did there," she said.
Miranda Lambert mentions Elvis Presley in her song 'Actin' Up'
Lambert released the song "Actin' Up" on her 2022 album Palomino. Since releasing the song, it has become a fan-favorite and one of Lambert's favorite songs to perform in Las Vegas.
"I love 'Actin' Up.' I've had a great time with that one. I'm always testing the waters. I'm like, Are there too many new ones? Are people going to be over it?" Lambert told Vulture.
The singer continued, "That's one of those songs that people were singing before they knew it. Sometimes songs on the records just pop out on their own, without being a single or whatever. I usually come out with guns blazing, but 'Actin' Up' has this build, and it's been fun to do that."
With "Actin' Up," Lambert sings of wanting to live her life on her own terms.
"I want a sunset ride, a velvet rodeo/ A Colorado high, a California glow/ I wanna see the desert from a painted Palomino/ Señorita need to have a little fun/ I'm actin' up, I'm actin' up," she sings in the song's chorus.
In the third verse of the song, Lambert references Presley, singing, "Lookin' for that lightning, when I find it then I rhyme it, actin' up/ Little Lone Star Elvis gonna gеt a little selfish, shackin' up/ With my microphone monеy, bought my own milk and honey/ Got my own kind of country, kinda funky, turn it up."
All the songs Miranda Lambert performs in her Las Vegas residency
For any fans on the fence about attending Lambert's Las Vegas residency, the complete setlist for Velvet Rodeo can be viewed below.
Velvet Rodeo setlist:
"Actin' Up"
"Fastest Girl In Town"
"Kerosene"
"Strange"
"Famous In A Small Town"
"Heart Like Mine"
"If I Was A Cowboy"
"Bluebird"
"Vice"
"All Kinds Of Kinds"
"The House That Built Me"
"Automatic"
"Geraldene"
"Tequila Does"
"Only Prettier"
"White Liar"
"Carousel"
"Tin Man"
"Mama Tried – Mama's Broken Heart"
"Gunpowder & Lead"
"Drunk (And I Don't Wanna Go Home)"
"Little Red Wagon"
Velvet Rodeo is set to run through Dec. 10, 2023.