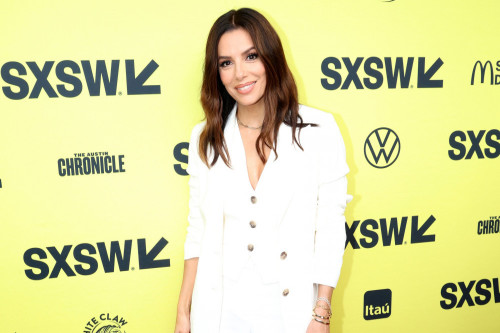 Eva Longoria had something to "prove" on her directorial debut 'Flamin' Hot'.
The 47-year-old star has helmed the biographical drama that tells the story of Richard Montanez (Jesse Garcia) – who he claimed that he invented Flamin' Hot Cheetos – and Longoria was determined to make the most of the opportunity behind the camera.
Eva told The Hollywood Reporter at the South by Southwest festival: "We don't get these roles every day. These roles that have so much meat on the bone. To play different period pieces. To play somebody, but your interpretation. That doesn't come along every day.
"We get one bite of the apple and we all kind of knew that."
The 'Desperate Housewives' actress already has plans to direct more movies and explained how 'Flamin' Hot' has left her with high expectations for her future projects as she recently turned down a script that "didn't speak" to her.
Eva said: "If I don't feel that way about this particular movie when I read a new script, I don't think I'm ever directing again. I care so deeply about this movie that I was like, 'Does that have to be every time?'"
The star previously explained how the "rags to riches" nature of the story was an instrumental factor in her getting behind the camera on her first feature film.
Longoria said: "This script and story found its way to me and to my heart, and I was like, 'I have to tell this story'. I have such an interest in all the themes that we explore in the movie: underdog story, rags to riches, adversity, and overcoming obstacles.
"All of those things that I was like – these are the themes I want to explore and this is the story I want to tell it through."
Post source: Female First