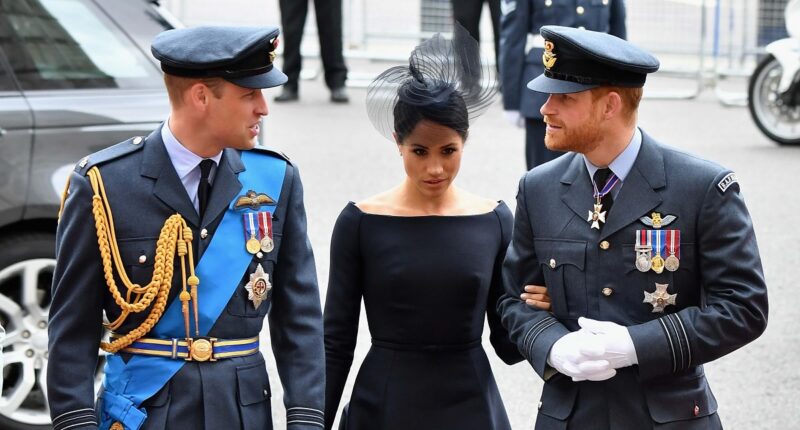 Given the state of things today between the Sussexes and the rest of the royal family, we sometimes forget that there was a time when royal fans couldn't imagine any kind of rift and dubbed Prince William, the Princess of Wales (formerly known as Kate Middleton), Prince Harry, and Meghan Markle the "Fab Four."
But now an expert is saying that Meghan seemed to be aware of disagreements between the princes and just how serious they were even before she and Harry tied the knot.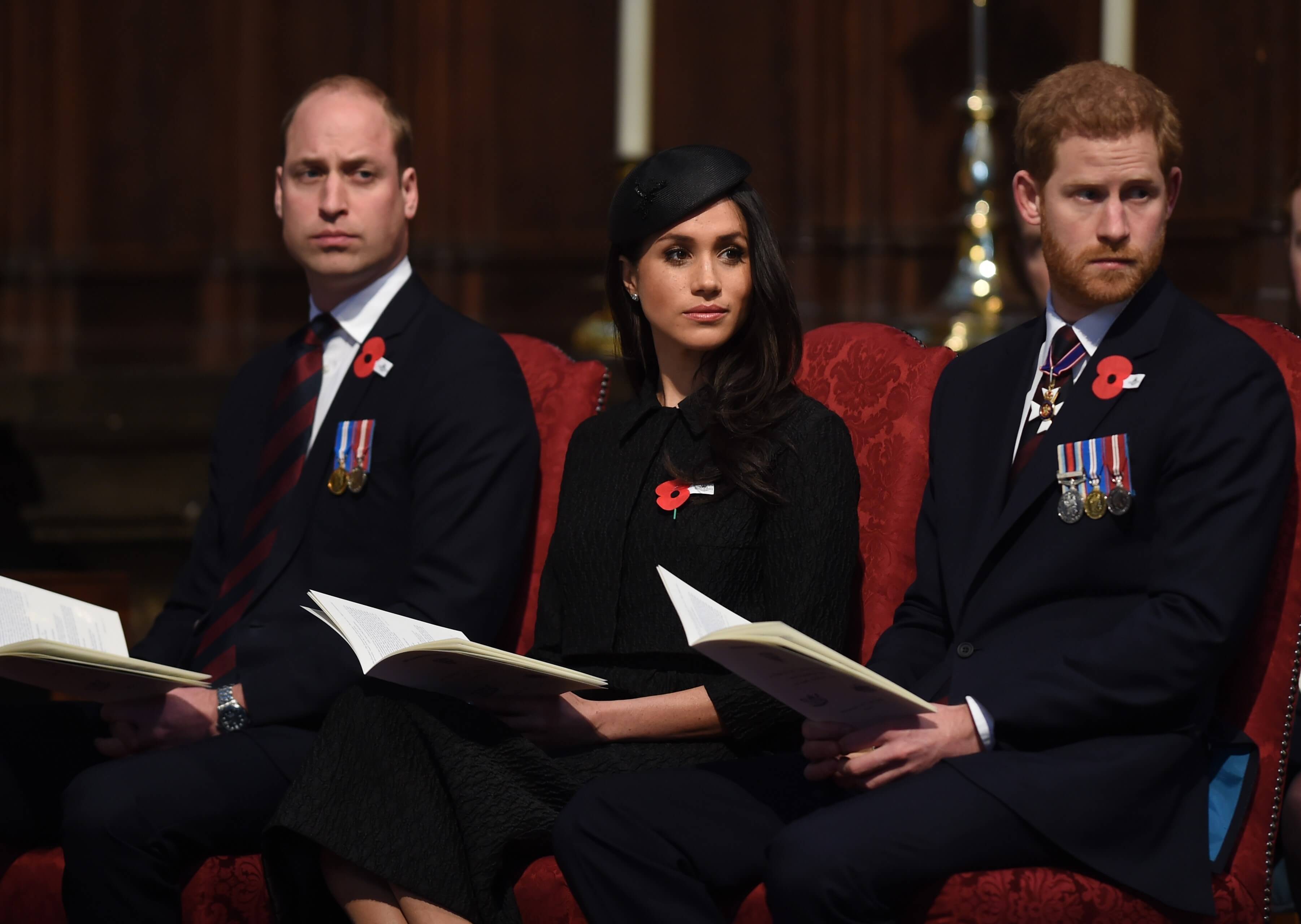 Body language expert says Meghan took the princes' disagreements seriously
Body language expert Judi James analyzed footage from the only royal engagement the Fab Four had together for the Royal Foundation and noticed that Meghan couldn't mask her demeanor like Harry, William, and Kate when asked about disagreements.
Looking at video from the 2018 event, James explained: "This telling footage has many comparisons to the footage of Charles and Diana's engagement interview, with both showing powerful body language signs of future conflict and relationship splits."
The expert added that Meghan "might have seen any disagreements between the brothers as something serious," which is likely why she tried to cover her face and touched her hair frequently when they were asked about disagreements and conflicts.
"William, Kate, and Harry pull faces but they keep their faces revealed to the camera," James told Mirror US. "Meghan's reaction is totally different as she drops her head dramatically, allowing her hair to hide her face. She also touches Harry's arm in what looks like a polite restraining gesture and then repeats the cut-off ritual by covering her face with one hand.
"It's as though she might have seen any disagreements between the brothers as something serious, to keep her feelings hidden. While the others giggle and smirk, Meghan seems to have sensed this is something more serious, despite the fact that she is also seen giggling."
Some of Prince William and Prince Harry's disagreements were about Meghan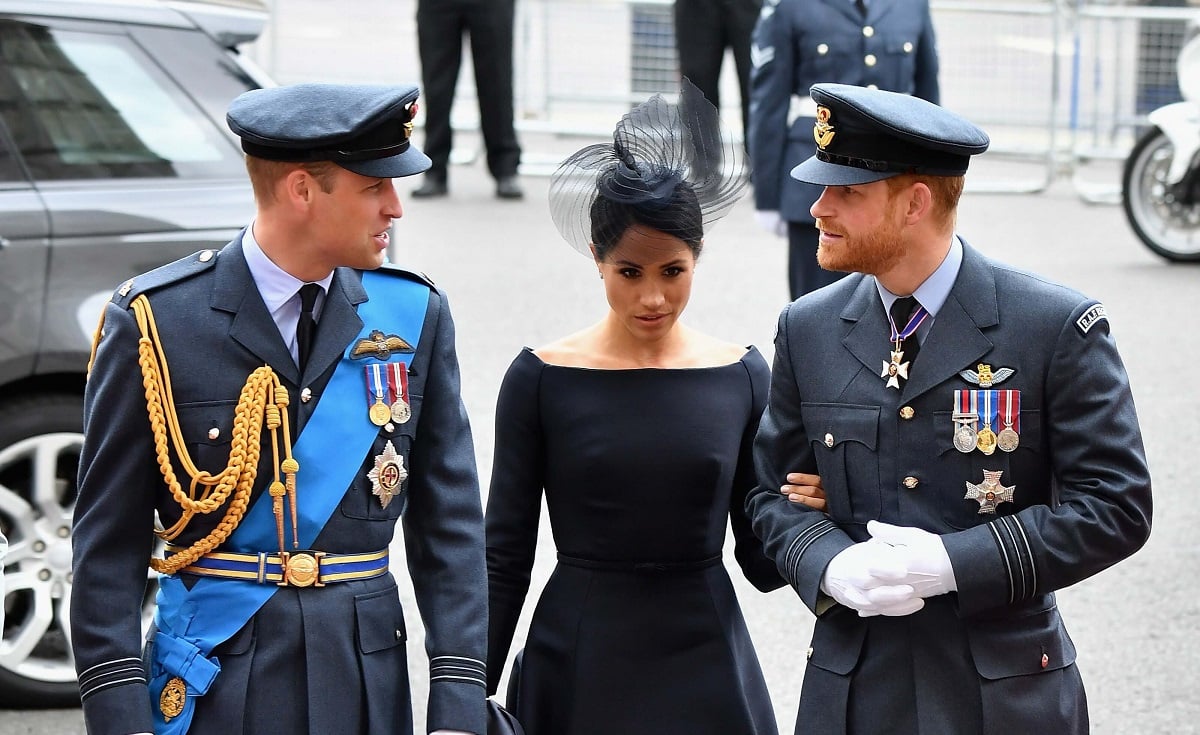 The brothers reportedly had major blowouts over Meghan.
In the book Finding Freedom, it's claimed that the princes had a frank discussion about Harry's relationship with the former Suits star when he decided that he wanted to marry her.
According to sources quoted in the book, William told his sibling: "Don't feel you need to rush this. Take as much time as you need to get to know this girl."
His remarks did not sit well with Harry and in his own memoir Spare, the Duke of Sussex alleged that they had a shouting match about Meghan before William physically attacked him. Harry claimed that his brother "grabbed me by the collar, ripping my necklace, and he knocked me to the floor. I landed on the dog's bowl, which cracked under my back, the pieces cutting into me. I lay there for a moment, dazed, then got to my feet and told him to get out."