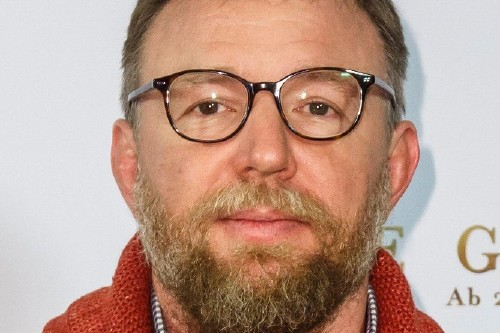 Guy Ritchie is set to serve as director on live-action Disney flick Hercules / Picture Credit: dpa/Alamy Live News
Disney are officially moving forward with their live-action Hercules movie, bringing back critically-acclaimed director Guy Ritchie to helm the project, following his work on the company's live-action Aladdin in 2019.
With an early draft written for the feature by Shang-Chi and the Legend of the Ten Rings crew member Dave Callaham, the hunt is now on for a permanent writer for the project.
Joe and Anthony Russo are also attached, serving as producers via their AGBO production banner.
Though work had originally started on this project in early 2020, the coronavirus pandemic meant that everything was pushed back and Disney being forced to focus on films and television series that had already completed shooting.
Ritchie oversaw an incredible box office taking of $1.051 billion worldwide with Aladdin, taking over the likes of incredibly popular films that had come before it including Disney's live-action Maleficent ($758.5 million).
He joins a select few directors who have taken filmmaking duties in Disney live-action films, joining the ranks of Tim Burton and Jon Favreau.
Hercules tells the story of the son of Zeus and Hera being kidnapped from Mount Olympus by Pain and Panic, the minions of Underworld leader, Hades.
Though he is taken to Earth, Hercules is able to retain his super strength and, upon meeting Philoctetes, trains to become a hero and take Hades down before he claims ultimate power and domination. Or so the story goes in Disney's original 1997 animated flick!
Exactly how the plot will play out in the live-action adaptation remains to be seen, but we can't see those working on the project and any future writer being given the green light to make huge, sweeping changes.
If you fancy a throwback, you can check out the 1997 version of Hercules now, streaming on Disney+.
RELATED: Deadpool 3 'won't be Disney-fied' as franchise stays 'rated R'
---


Post source: Female First