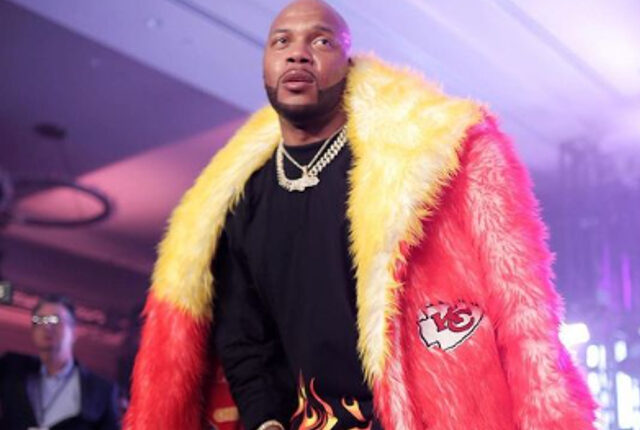 Flo Rida has been ordered to pay nearly $500,000 annually in child support to the mother of his disabled son. A judge handed down the order earlier this month.
According to Baller Alert,
"Flo Rida must establish a $300,000 escrow account that he must reload every September. The Grammy-nominated star will also pay [Alexis] Adams $14,000 monthly in standard child support plus an extra $2,212 for health insurance. These expenses combined total a guaranteed $494,544 that Adams will receive over a full year. Additionally, the judge ordered Flo Rida to fork over a one-time immediate payment of $188,000 for any other outstanding fees associated with [Zohar] Dillard's needs, such as his school fees."
Flo Rida took to social media last month after Zohar fell from the apartment window of his mom's home. The youngster was significantly injured after falling five flights. "Thank you to everyone who reached out with their concerns and prayers for my son," Flo shared. "[Zohar] is getting the best medical care and miraculously survived a tragic fall," the recording artist shared.
Alexis Adams shared plans to sue her landlord and others she believed responsible for her son's fall. "As a single mom to a special needs child, this feels like a nightmare," Alexis shared with the media. "My heart is broken into a million pieces," Adams continued.
"I am devastated, angry, and struggling to come to terms with the fact that my only child has suffered severe injuries due to willful negligence of our landlord and others involved in failing to take necessary safety measures," the concerned mom revealed.
Flo Rida won an $82 million settlement earlier this year after suing energy drink company Celsius. The rapper told the press that he planned to contribute a significant amount of the money to charitable efforts.
"Before this with my music alone it was like, 'I could just retire,'" Flo Rida told the press. "But now [I'm] more so happy about the philanthropic things that I could do," he added.
"Those are the things I'm excited about," the rapper further explained. "I get two-for-one traveling to the most beautiful places in the world. I'll go and do shows, but I'll stay there and enjoy myself. So now, it's just like the thing about generational wealth and how I can just open doors for other people."
Flo Rida was previously ordered to pay Alexis Adams $9,000 per month in child support. It is believed that the increase is because of the rapper's $82 million settlement.
Photo: Prestige Filmworks