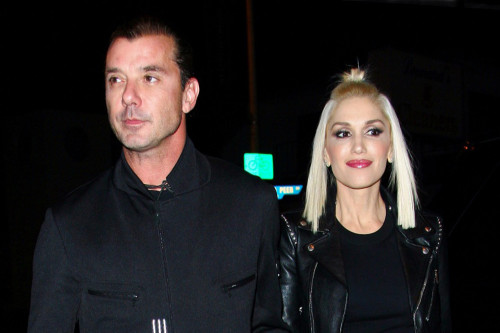 Gwen Stefani sees her divorce from Gavin Rossdale as the moment she pressed "reset" on her life.
The No Doubt star was married to fellow musician Gavin – the father of her sons Kingston, 17, Zuma, 15, and Apollo, nine – from 2002 until they divorced in 2016 citing "irreconcilable differences" for the split and Stefani, 53, says she went through a "terrible" time during the collapse of her marriage but she was able to start over.
Speaking to People magazine, she explained: "Everybody pretty much knows that at one point my life fell apart. It was terrible, but there's so many people out there that have gone through the same thing.
"When that happened, I had to literally start over again. It was a reset of my life."
She is now married to country singer Blake Shelton – who she met while working on TV show 'The Voice' – and the couple split their time between Los Angeles and their home in Oklahoma which she insists works well for her kids.
She told the publication: "When my kids were teenagers, I really wanted to make sure that I was home for them – and here we are. It works out because they have their dad, and when they go there, I' like: 'Let me do all this [work] stuff.'And then, 'Okay, dinner's ready!' When they get home."
Stefani previously described her divorce from Rossdale as "hell" insisting she was devastated to have to give up so much time with her children after the divorce.
Speaking to Harper's Bazaar magazine in 2016, she explained: "It was the beginning of hell … It was so insane because not only did my family break up, but then my kids are taken away like half the time, so that was really like: 'What?! What did I do?"
Rossdale also previously echoed his ex-wife's sentiments, admitting their divorce was extremely painful. He told The Sun newspaper: "[Divorce] was completely opposite to what I wanted. Really not… But here we are. Apart from death, I think divorce is one of the hardest, most painful things to go through."
Post source: Female First