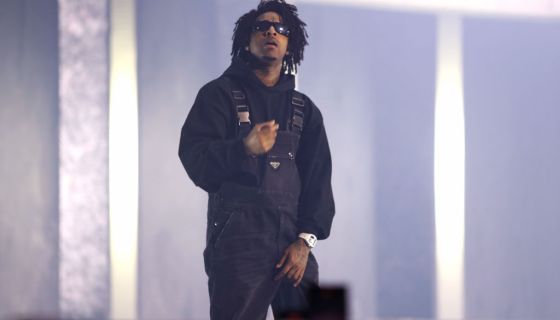 Atlanta's Hot 107.9 has announced the 2023 Birthday Bash lineup which features GloRilla, Baby Drill, NLE Choppa, and headliner 21 Savage.
April is almost here which means the cold weather is leaving and spring is about to end our seasonal depression. Along with that comes the best part of the year, the festival and concert season. The cultural staple that is HOT 107.9's Birthday Bash can't be duplicated and it's back once again, bigger and better. Every year artists come to Atlanta to enjoy the city and put on one hell of a show. Even if an artist isn't booked for Birthday Bash they'll make sure to be in town for even a shot to bless the crowd.
As you can see from the images above Birthday Bash doesn't miss and this year won't be any different.
Birthday Bash 26 will go down on Saturday, June 17th at State Farm Arena. Finesse2Tymes, GloRilla, NLE Choppa, Baby Drill, and more will open the show. Not only that, but this year's headlining act will consist of 21 Savage and his friends. That leaves the door up for anyone to show up and share the stage with 21.
You can secure your tickets here before they sell out.


Post source: Bossip