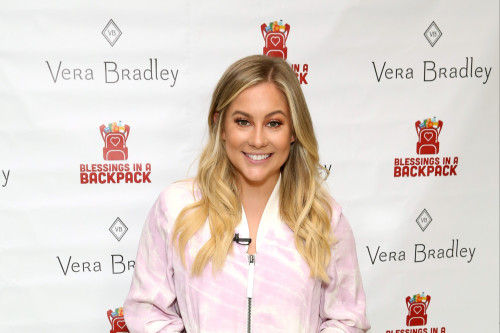 Shawn Johnson buried her Olympics medal in her backyard.
The 31-year-old retired gymnast won the silver medal at the 2008 Summer Olympics in China as well as the silver as part of the Team USA women's artistic gymnastics team for their performance for reasons known to herself decided to dispose of her honorific disc by burying them in the garden.
Without giving any reason or context, she told UsWeekly: " I buried my Olympic medals in my backyard!"
Meanwhile, the former 'Dancing with the Stars' contestant – who is married to former MFL star Andrew East, 31, and has daughter Drew, two, 23-month-old son Jett with him – went on to reveal her "ideal comfort food" is that of pancakes with butter and syrup, but has a secret talent of baking and "loves" having home-cooked breakfast and ends the week by having takeout with her family.
She added: "Pancakes with butter and syrup are my ideal comfort food. My secret talents are baking, throwing a mean party or game night and gift-giving. I love breakfast. Some of my favorite meals to cook are waffles, a good scramble and bacon, or sweet potato biscuit egg sandwiches. On Saturday nights, you'll find me grilling poolside with our babies and a sports game [playing] in the background but on Sundays, you'll find me eating takeout and having a movie night with [my family]."
What's more, Shawn went on to reveal that when it comes to spending time with family, she would love to take them all on holiday to Africa and introduce her little ones to the "extraordinary wildlife" on safari.
She said: "I'm dying to go to Africa. I dream of the day I get to take my babies to see all of the extraordinary wildlife."
Post source: Female First