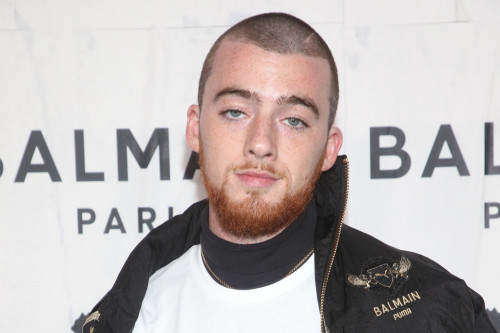 Angus Cloud's devastated mum has revealed his final words were: "I love you, mama – you're the best".
The 'Euphoria' actor died on 31 July from an accidental overdose aged 25 at his family home in Oakland, California, and his mother Lisa Cloud has now revealed their final exchange hours before she found him dead.
She told People Angus told her when she was on her way to bed: "I love you, mama – you're the best. I'll see you in the morning."
The next morning, Lisa went to check on Angus and found him slumped over his bedroom desk.
She admitted that wasn't out of the ordinary as he regularly fell asleep during his desk-bound art sessions, but she felt something was wrong as she approached him.
Lisa added: "I started shaking him and screaming. I pushed him hard, and he fell on the floor. I tried to resuscitate him – mouth to mouth – and I was compressing him.
"I was screaming for my neighbour because I didn't want to leave him and call 911, and I just kept at it until they took him away.
"I miss him so much. He was the love of my life."
In a Facebook post in August, Lisa thanked friends for their "love for my family at this shattered time" and added Angus' final day was "joyful".
She said: "(Angus) was reorganising his room and placing items around the house with intent to stay a while in the home he loved.
"He spoke of his intent to help provide for his sisters at college, and also help his mom emotionally and financially. He did not intend to end his life.
"It's abundantly clear that he did not intend to check out of this world. His struggles were real. He gave and received so much love and support to and from his tribe."
The Alameda County coroner said Angus suffered acute intoxication from a combination of drugs, including fentanyl, cocaine, methamphetamine and benzodiazepine.
In the weeks leading up to his death, the actor – who played drug dealer Fezco in 'Euphoria' alongside his friend Zendaya – was grieving the loss of his dad Conor Hickey, who died from cancer two months earlier.
His friends revealed he was so grief-stricken he was too "traumatised" to scatter his father's ashes at a private ceremony.
Post source: Female First