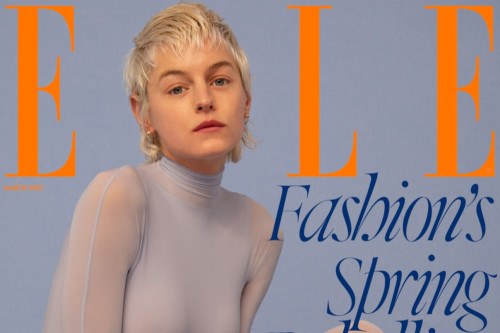 Emma Corrin needs to feel "safe" at work.
The 27-year-old star – who stars on the cover of March's edition of ELLE UK – explained that getting to work with "brilliant people" is what "makes" an acting experience but needs to feel a "connection" to them in the first place in order to get the job done.
Emma told ELLE UK: "I think the people in these experiences really make it. It doesn't matter how brilliant the writing is, it doesn't matter how brilliant the director is. If you don't have each other, if you don't have a sense of community, it can be hard. You really feel supported by people, like they have each other's backs. And that's a beautiful thing. I need to feel safe. And I need to feel connected to the people who I'm talking to or working with every day."
Meanwhile, Emma – who is best known playing the younger version of Princess Diana in Netflix hit 'The Crown – is now starring in the West End adaption of Virginia Woolf's novel 'Orlando' at the Garrick Theatre and would "love it" if the 1928 novel – which tells the story of a transgender man living born during the reign of Queen Elizabeth I – was put back on the curriculum and taught in schools today.
Emma added: "Michael Grandage, the director, spoke a lot about how it [Virginia Woolf's novel Orlando] was on the syllabus when he was at school. And I would love it if it was back on our school syllabuses. I think it's such a brilliant book that teaches you so much about identity and love – all these fundamental questions that we ask ourselves. [The adaptation] is very much a celebration of theatre as well as a celebration of queer joy and love and all of these other things."
The March issue of ELLE UK is on sale from 2 February.
https://www.elle.com/uk/EmmaCorrinPortfolio
Post source: Female First