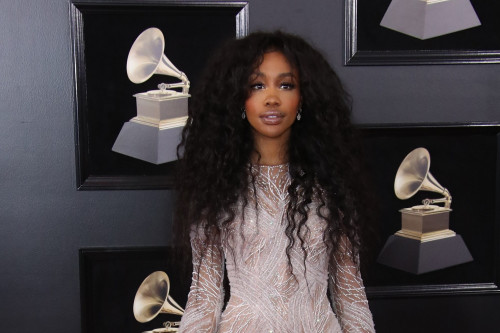 SZA has "always wanted a really fat a**".
The 33-year-old music star has opened up about her decision to get a so-called Brazilian butt lift – which is a cosmetic procedure that involves a fat transfer to the buttocks – and SZA insists that she doesn't have any regrets about her decision.
She explained to ELLE magazine: "I treat my butt like a purse. It's just there to enhance whatever else. And that's why I paid for it, because it works all by itself."
SZA has wanted a bigger backside for years, and she insists she didn't take the decision because of outside pressure.
The 'I Hate U' hitmaker – whose real name is Solana Rowe – said: "I always wanted a really fat a** with less gym time. I didn't succumb to industry pressure. I succumbed to my own eyes in the mirror and being like, 'No, I need some more a**.'"
SZA has enjoyed huge success in recent years, and the singer admits that she's always been motivated by her critics.
She shared: "I have a deep desire to shut everyone up. And that probably comes from high school and all that type of s***.
"My mom always told me that I've always been the kind of person where people either really f*** with me or they just don't like me at all."
SZA always strives for perfection and the music star admits that she's never satisfied with her own efforts.
She said: "I'm never happy with anything because I'm just like, 'This was not good enough.' I don't know why I'm like that. I feel like some of it is probably a mental issue, some disorder that needs to be treated."
Post source: Female First