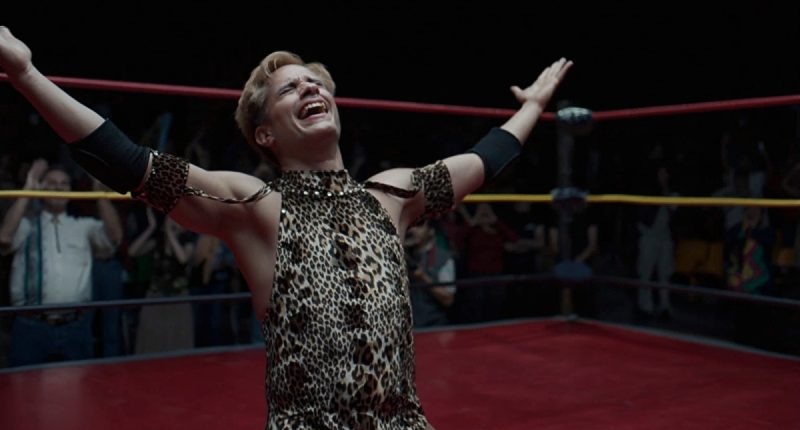 Gay luchador Saúl Armendáriz is an LGBTQ icon, bringing much-needed representation that changed the lives of many folks around the world. Roger Ross Williams' Cassandro brings that story to the silver screen to provide a deeper look into the man behind the makeup. The screenplay that he wrote alongside David Teague plays it a bit too safe by biopic tropes, especially considering the rulebreaker that it chronicles the life of.

'Cassandro' looks at the rise of Saúl Armendáriz in the lucha libre wrestling scene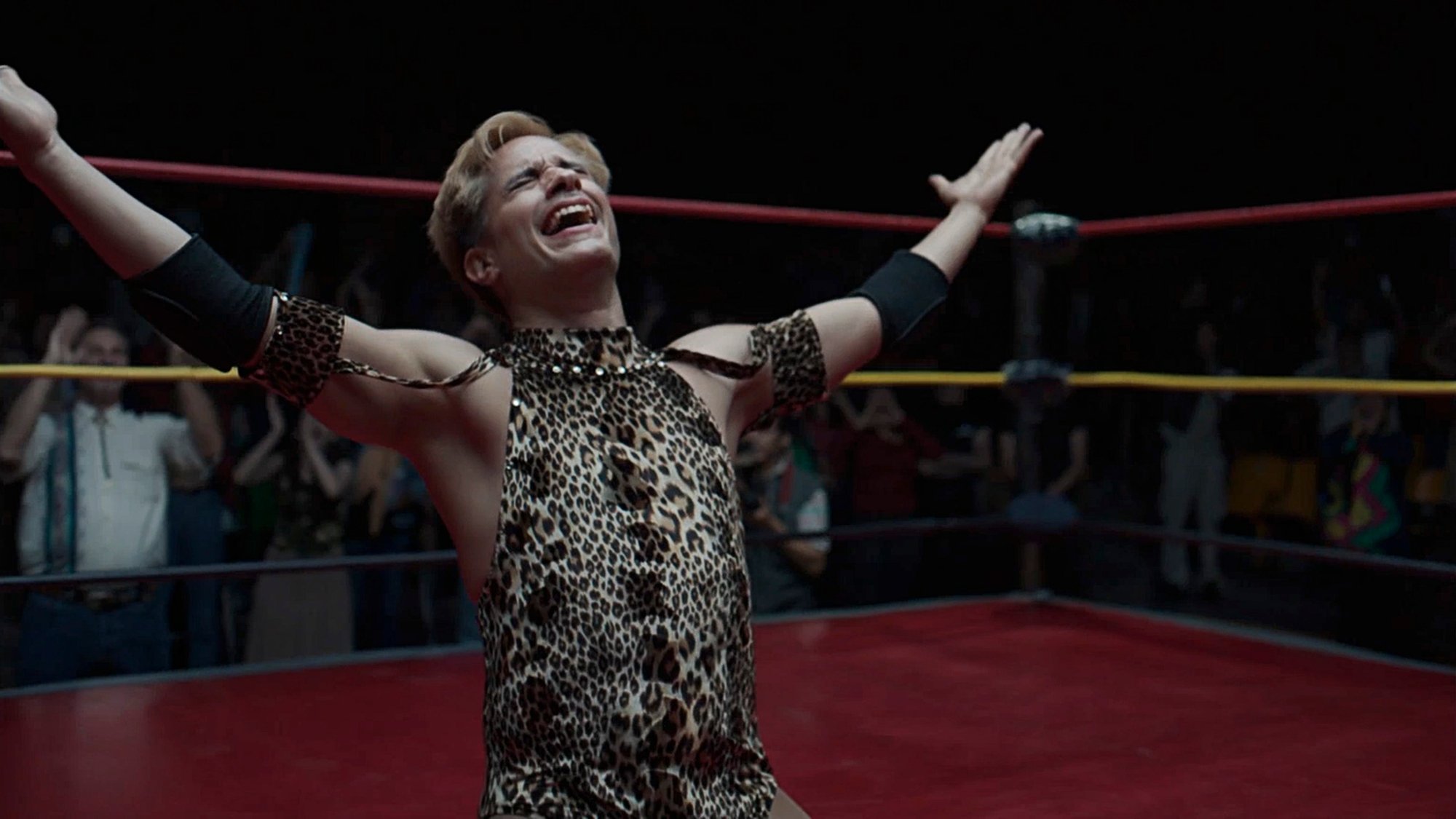 In the lucha libre wrestling scene of Juárez, Mexico, Saúl (Y tu mamá también actor Gael García Bernal) plays the character El Topo, a generic, masked runt who loses every match. However, he's tired of playing the runt and wants to finally be the victorious man on the stage. Saúl seeks out a new trainer in Sabrina (Roberta Colindrez), who gives him the idea to create a new exótico character – an unmasked, effeminate character that audiences jeer. The only issue is that exóticos never get to win their matches.
Saúl creates the flamboyant Cassandro, instantly capturing the audience's attention and earning big reactions. Meanwhile, he must simultaneously wrestle with his relationships with his mother, his estranged father, and a blossoming romance with an already-married man named Gerardo (The Inspection actor Raúl Castillo).
The search for self-fulfillment and loving oneself
The impact of Cassandro is all rooted in Saúl's refusal to be the runt. He wants his voice to be heard, refusing to hide behind a mask any longer. Rather, Saúl uses makeup to accentuate the man he wants the world to see. As a result, he creates change in the sport that the industry initially refuses to submit to. But, Cassandro is more than a luchador character. He's also Saúl's alter ego, who gives him additional confidence to have the strength he always dreamed of having.
However, Saúl realizes that there will be some backlash from the audience in addition to the figures behind the scenes. The crowd shouts homophobic slurs at him during his entrance, offensively jeering his very existence. Nevertheless, he manages to draw their affection with his flirtatious wrestling style, which is both seductive and funny. The key to his eventual success is being himself and refusing to compromise.
Cassandro weaves in a non-linear story following Saúl's childhood into his rise within the lucha libre scene. He recalls intentional and unintentional hurt from his parents during his adolescence, but he still holds positive feelings toward his mother. Saúl wants to buy a beautiful dream home for her to live in as his fame and success take off, even though she blames him for his father leaving as a result of his sexual orientation.
'Cassandro' is a safe, albeit tender biopic
Cassandro is as much about the man himself as it is about the lives that he directly and indirectly touched. The most prominent are his mother and his secret lover, but his coach, his father, and the crowds are no less critical to his story. Williams finds the most success when he digs into the tender moments, allowing these scenes to breathe. The scope is rather ambitious, trying to tackle so much of Saúl's life.
García Bernal is ravishing as Saúl, acting as the film's heart and soul. It's a rousing portrayal that poetically captures the character's truth, charisma, and sense of humor. He has undeniable chemistry with Castillo, who perfectly portrays the nuances of Gerardo's relationship with Saúl.
Williams and Teague's screenplay emphasizes the importance of LGBTQ representation, going as far as demonstrating the personal impact that Cassandro has on those who follow the sport. It's talked about in a way that's incredibly on-the-nose, but its meaning is sincere and beautiful, nevertheless.
Cassandro follows the rules of the typical biopic to tell the story of a man who is all but common, yet García Bernal's performance brazenly shines through. There's no doubt that the film should stir greater emotional heights than it does, although the ending is unquestionably hard-hitting and raw.