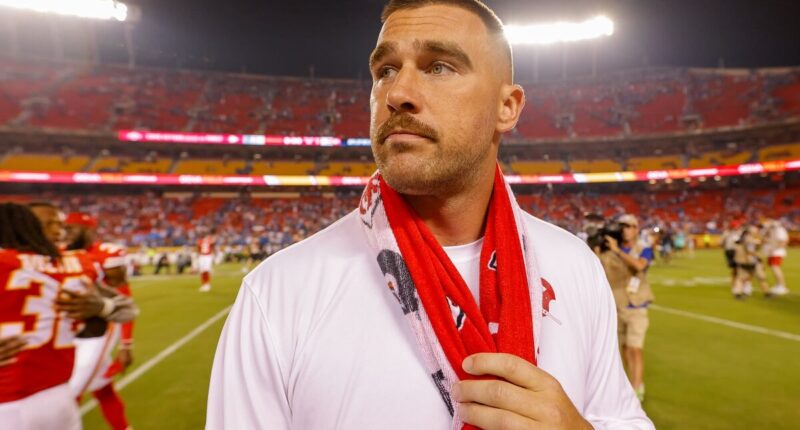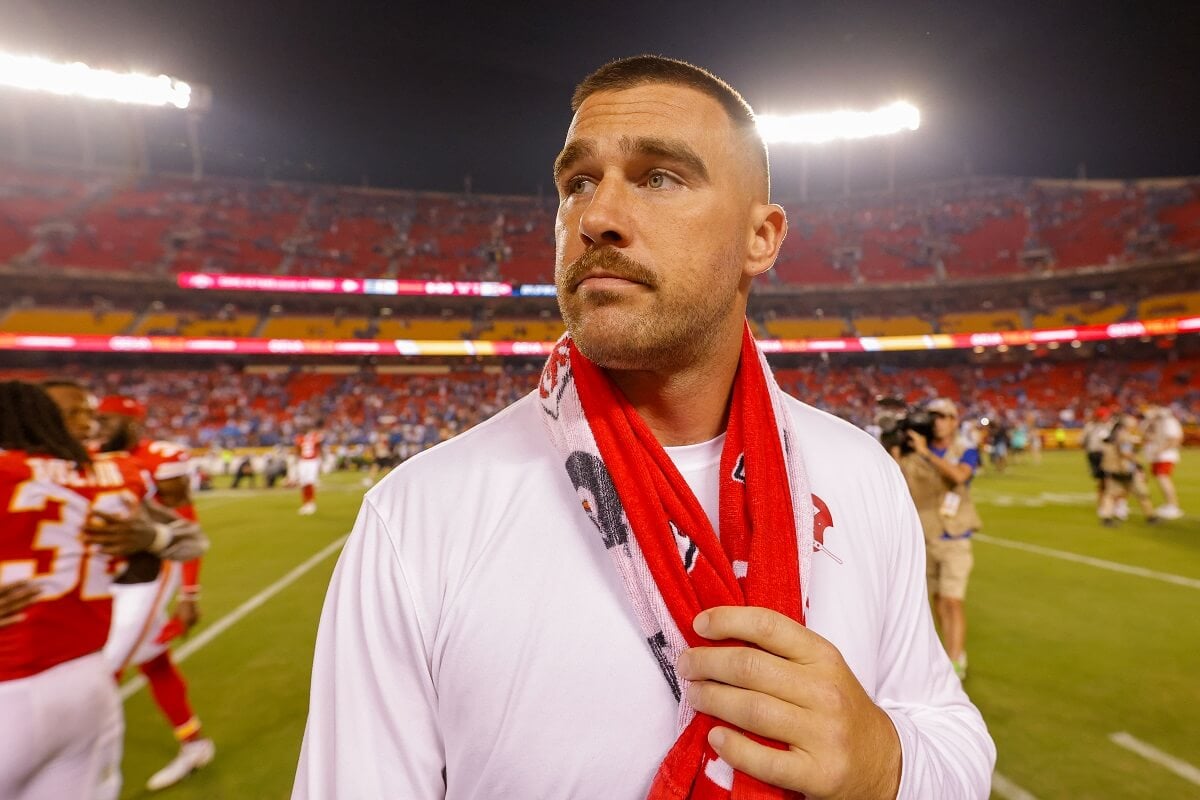 Celebrity
Is Kansas City Chiefs star Travis Kelce in a relationship now? Here's the answer to that and what reps for Taylor Swift just admitted about whether they're seeing each other.
Kansas City Chiefs tight end Travis Kelce's name has made headlines lately but not just because a new NFL season is underway.
Several rumors have been swirling about his love life. One claim is that he's back with an ex-girlfriend, while other reports say he's dating Taylor Swift. Here's the answer to whether or not football is currently single and what we know about who he is or isn't in a relationship with.
Travis Kelce's past girlfriends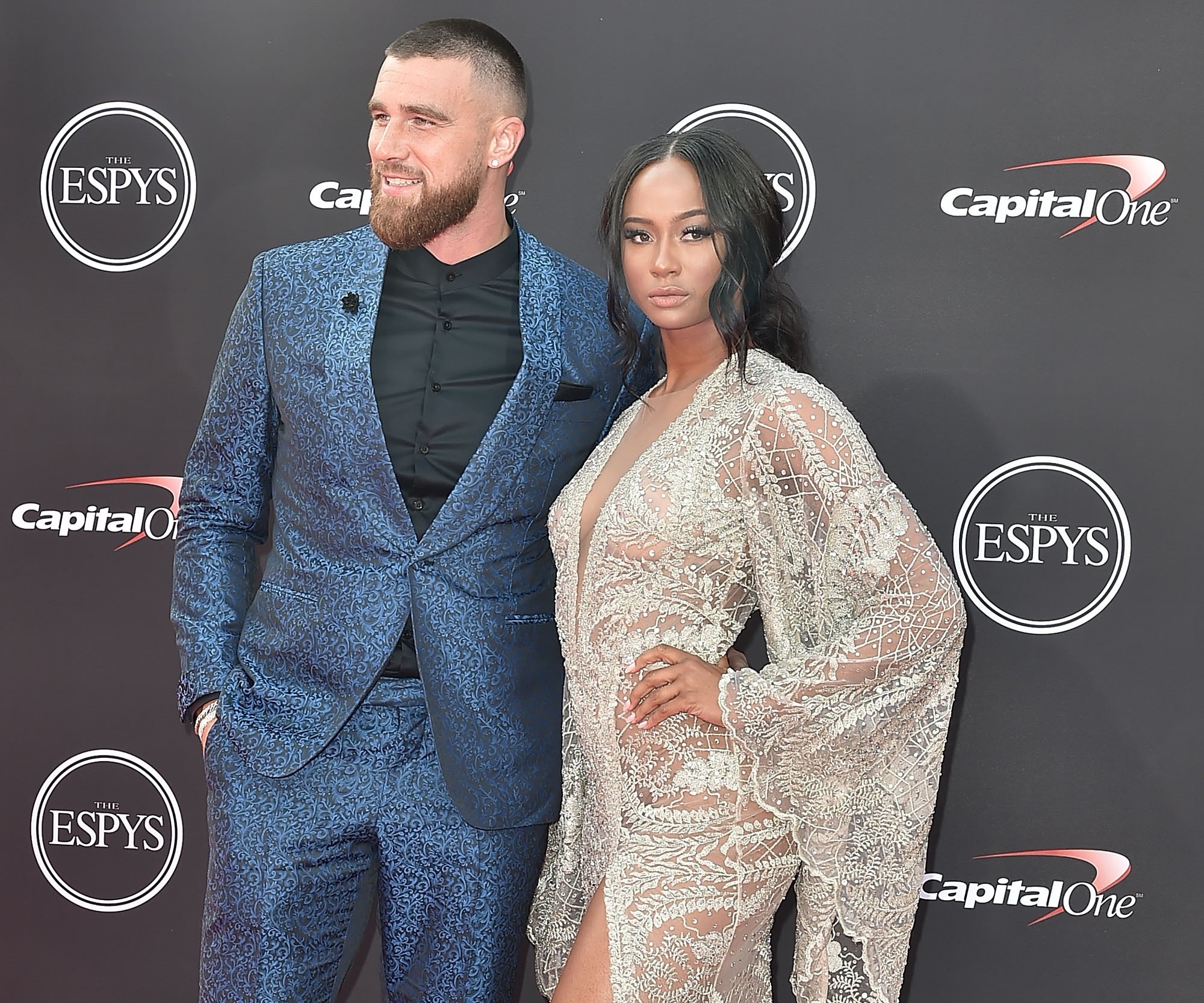 Once upon a time, Travis was on a little-known dating show called Catching Kelce in which 50 women — one from each state — competed to win the football player's heart. The winner of the show was Maya Benberry from Kentucky. The two dated but broke up after the show.
Benberry later confirmed that the two ended on good terms explaining on her YouTube channel:  "There's no love lost. We're still good friends. It was great having a boyfriend, somebody I really was into, somebody my parents liked. It was an amazing experience."
Next, Kelce started seeing a woman named Kayla Nicole.
Nicole is a reporter who covered events and has been an on-camera host for the NBA, BET, Global Grind, HotNewHipHop, XONecole, All Def Digital, and BallisLife's Heat Check. They went public with their relationship in 2017 after attending the wedding of Kelce's former teammate, Jeremy Maclin. However, the pair called it quits in 2022.
Is Travis Kelce dating Taylor Swift or is he single now?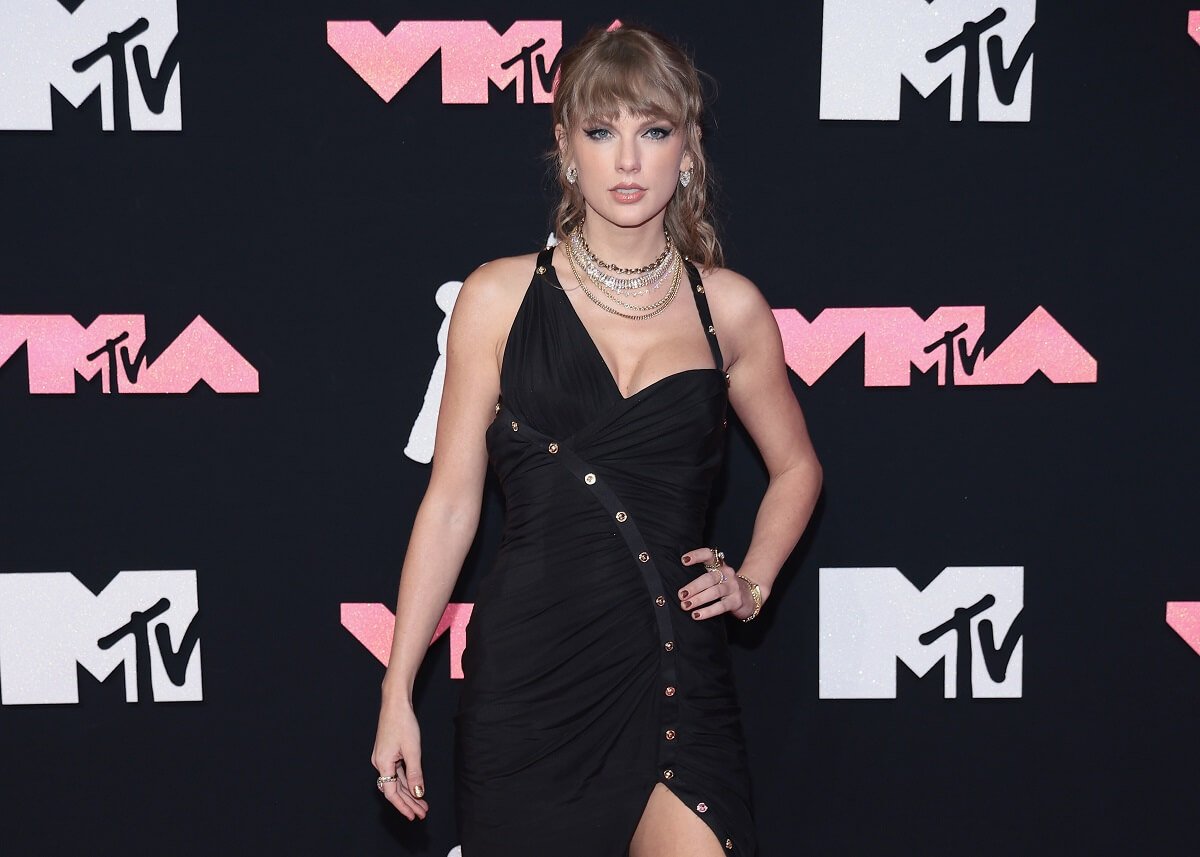 Rumors have been swirling that Travis is now dating the "Anti-Hero" artist following a story he told during his New Heights podcast with his brother, Philadelphia Eagles center Jason Kelce, about trying to meet Swift at her concert.
"I was disappointed that she doesn't talk before or after her shows because she has to save her voice for the 44 songs that she sings," Travis shared. "So I was a little butthurt I didn't get to hand her one of the bracelets I made for her.
"If you're up on Taylor Swift concerts, there are friendship bracelets. I received a bunch of them being there, but I wanted to give Taylor Swift one with my number on it."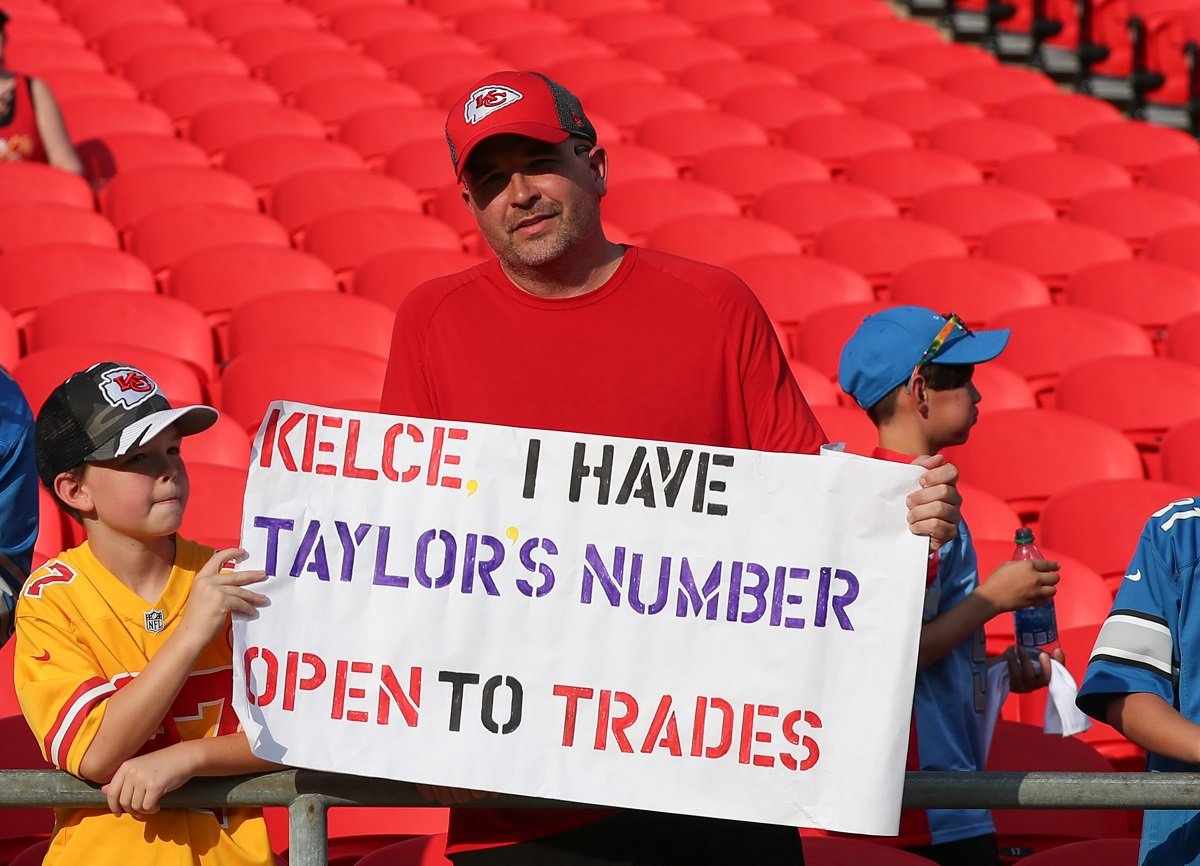 Travis then added: "She doesn't meet anybody, or at least she didn't want to meet me, so I took it personal," to which Jason quipped: "She probably just hasn't gotten over the Super Bowl yet. She's a big Eagles fan, so maybe she just made something up and didn't want to talk to you."
A source told ET that Swift and Travis are not officially dating, but they have been hanging out.
"Travis has been into Taylor for a while and definitely has a crush on her," the insider said.
So far the athlete and singer have not commented on the rumors.