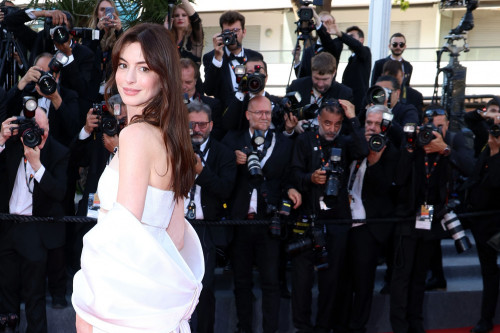 Anne Hathaway took "three years" to recover after giving birth.
The 40-year-old actress is mother to Jonathan, seven, and three-year-old Jack with husband Adam Shulman and reminded women that there is no rush to "snap back" after pregnancy as she urged them to avoid expectations and "take care" of themselves.
She told People magazine: "People don't talk about this and it really made me feel better when I found out about it. It takes three years for your body to fully recover from a pregnancy. I didn't snap back. I want to be very, very clear about that. With my second, it took every minute of those three years. Let your body be a body. There's nowhere to get to. It's just now. Be present and take care of yourself and don't set expectations."
Meanwhile, the 'Les Miserables' star decided to give up alcohol for good almost a decade ago in order to be able to "live the life [she] wanted to" and now she is enjoying being able to "support herself" with good nutrition as she admitted that she wants to be able to talk to her younger self about the health choices she made back then.
She said: "In my 30s, I had to give up alcohol. I couldn't do it anymore. I couldn't lead the life that I wanted while drinking. And in my 40s I'm finding I have to support myself differently nutritionally. I want to go back and talk to my 25-year-old self who felt like she didn't have to do anything and just be like, 'Oh honey, honey, there's a whole other world out there and it tastes like an avocado."
Post source: Female First