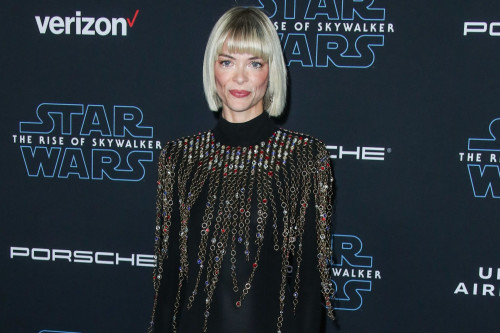 Jaime King and Kyle Newman are ready for a "clean beginning" after settling their acrimonious divorce.
The former couple have been locked in dispute since the 'White Chicks' actress filed for divorce from the filmmaker in May 2020 after 13 years of marriage, but on Tuesday (19.09.23), they met with their attorneys to engage in talks and reached a signed agreement in just a few hours.
Kyle's lawyer, Garry M. Gekht told the New York Post newspaper's Page Six column the pair – who have sons James, nine, and Leo, eight, together – "hugged each other" as they left court.
He added: "It was an emotional day at the courthouse yesterday, as Jaime and Kyle sat down in a room and hammered out the details of their settlement, putting their two children first.
"It was truly touching to see them get along again after years of acrimony — Jaime even joined Kyle to get coffee across the street from the courthouse as I was writing up the settlement agreement.
"I am hopeful that this will be a clean beginning for them.
"They both understand they will be in each other's lives forever, and that their children deserve nothing but the best from both of them."
The details of the settlement have not been disclosed.
Just a month ago, Kyle, 47, refused to agree for Jamie to take the boys to Vietnam on vacation, claiming he was worried she would abduct the children and had already "attempted to intercept [the] children's passports without [his] knowledge or consent."
The 'Barely Lethal' filmmaker also accused his former spouse of "repeatedly and blatantly" violating multiple court orders, including "being intoxicated" around the children.
Jaime had previously denied allegations she had a "drug problem", accused Kyle of attempting to sabotage her career and claimed to have been a victim of verbal and emotional abuse during her marriage.
In October 2022, the director claimed he had to stop working to raise James and Leo because the 44-year-old actress allegedly hadn't complied with an order to pay $429 a month in child support and $1,000 in spousal support.
He also accused her of selling their family home and failign to get his consent to take $500,000 from their community property retirement accounts.
Post source: Female First