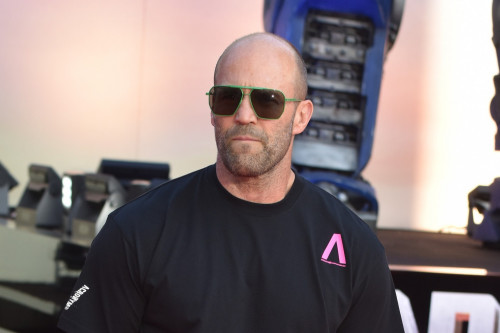 Jason Statham admits that Sylvester Stallone's limited role in 'Expend4bles' didn't "feel right".
Sly's alter ego Barney Ross only plays a small part in the latest movie in the action franchise and Statham says his absence was keenly felt on set.
Jason told Cinema Express: "In this particular story, he is absent for reasons we don't talk about, we have to guide ourselves through the ocean without him.
"There is something about not having him around that doesn't feel right. So, we are getting through, the story is the story, we are trying to do our best, but the best days are when he is on set."
'The Meg' star is set to take over as the lead star in the franchise following the new film but he pointed out that the movies would never have come to fruition without the influence of the 'Rocky' legend.
Statham said: "Sly is 'The Expendables', without him I would not be sitting here today. He represents everything about this movie, and without his presence, without his creativity, without his backbone, we are nothing in 'The Expendables'."
The new movie features returning stars such as Jason and Dolph Lundgren along with franchise newcomers 50 Cent and Megan Fox and director Scott Waugh has embraced the key themes of the franchise.
He said: "'Expendables' is a franchise where you come to have your coke and your popcorn, enjoy yourself. You are looking at thrills, heart and also laughs. That is the triple thread of 'Expendables' and I feel we have been able to establish the fun factor in this movie, when you get to laugh, get to be on the end of your seat, but you also get to be rooting for these characters."
Post source: Female First