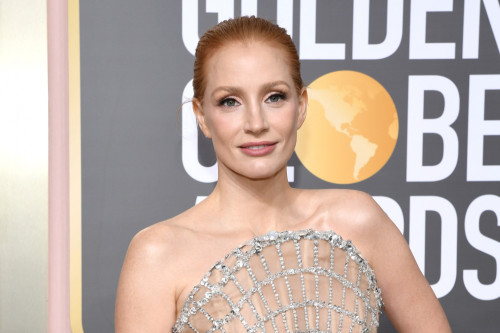 Jessica Chastain is to star in 'I Am Not Alone'.
Netflix has triumphed in a competitive bidding war to acquire the rights to the short story by Chris Hicks that will serve as a star vehicle for Jessica.
'Lovecraft Country' showrunner Misha Green is to direct and write the script for the movie.
Five bidders were in the race to acquire the film and it came down to Netflix and Warner Bros. The streamer eventually won out as Green wanted to work with the company.
The 22-page short story begins with the prologue: "I began seeing the creatures about a week before Zoe's visit."
The tale centres around a mother of a young daughter whose life begins to unravel when she suffers unbearable migraines that cause her to hallucinate as she begins to see creatures.
Simon Kinberg, Audrey Chon, Craig Flores, Scott Glassgold and Peter Katz along with Jessica and her Freckle Pictures partner Kelly Carmichael.
Kinberg – who has worked with Chastain on three previous features – said: "I'm a massive fan of Misha's work, and been friends with Craig for years, so when I got sent this story and heard they were involved, I absolutely flipped out.
"Misha's vision for it is unlike anything I've ever seen. And getting to work with Jessica again makes it even dreamier."
Flores added: "Collaborating again with visionary writer-director Misha Green and her unique literary voice on this sci-fi horror franchise is an absolute dream. And combining two creative powerhouses like Misha and Simon Kinberg is more than any producer could ask for."
Post source: Female First