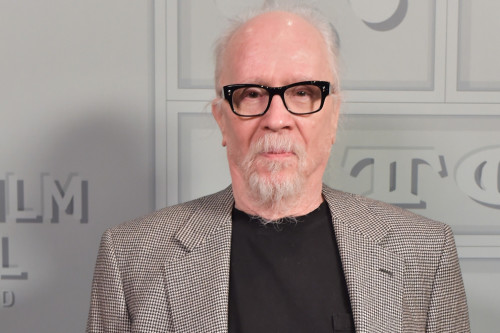 John Carpenter has returned to directing for the first time in 13 years.
The 75-year-old 'Halloween' moviemaker hasn't been back in the director's chair since he helmed 2010 movie 'The Ward' but it's now been confirmed he has taken charge of an episode of his new unscripted series 'John Carpenter's Suburban Screams' for the Peacock channel – giving horror fans hope of a potential return to film.
The TV show is said to feature real life tales of terror from American small towns with dramatised reenactments, first-hand accounts and documents from personal archives.
A official description reads: "[It] focuses on one true tale of terror, told by the real people who lived through it. Their firsthand accounts are brought to life through premium cinematic scene-work, news clips, home photos, and archival footage, combining the visual language of horror films with the tools and techniques of documentaries, creating a uniquely frightening experience for viewers.
"Each episode will delve into the monstrous evil that lurks beneath the surface of friendly suburbia through the lens of one frightful tale. In addition to firsthand accounts, the episodes will include cinematic reenactments, personal archives, and historic town press coverage."
The series has been produced by Carpenter himself and he also wrote the theme music. He previously stepped away from directing for a 10-year hiatus following the release of his 2001 film 'Ghosts of Mars' and returned tin 2010 with 'The Ward' starring Amber Heard.
His new horror TV project marks his first major work since 'The Ward's release 13 years ago.
'John Carpenter's Suburban Screams' debuts on Peacock on October 13, 2023.
Post source: Female First