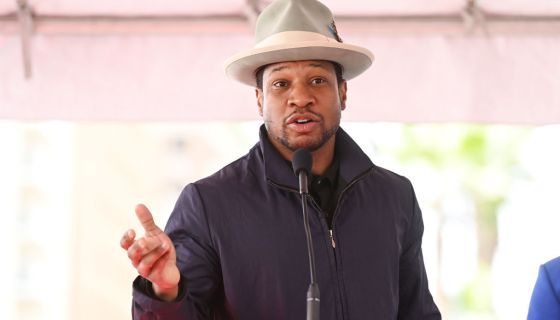 Jonathan Majors' attorney is providing some receipts regarding the assault claims against her client.
The Creed III actor's lawyer, Priya Chaudhry, talked to TMZ on Thursday, March 30, saying Majors' alleged assault victim sent text messages admitting she's the one at fault. The woman in question sent a few texts to the actor hours after his arrest last weekend, "admitting that she was the one who used physical force against him."
In the text messages Chaudhry claims the woman sent, she says how angry she was Jonathan had been handcuffed, adding: "Will make sure nothing happens about this. I told them it was my fault for trying to grab your phone."
The woman went on to send another message a few hours later, in which she reiterates that she's pushing hard to make sure the D.A. doesn't charge Majors for the incident. She also says that Majors was the one who called the police, saying he contacted 911 because he was worried about his partner after she passed out.
"They just called again to check on me and I reiterated how this was not an attack and they do not have my blessing on any charges being placed," the alleged text reads. "I read the paper they gave me about strangulation and I said point blank this did not occur and should be removed immediately. The judge is definitely going to be told this."

The message continues: "I know you have the best team and there's nothing to worry about I just want you to know that I'm doing all I can my end. I also said to tell the judge to know that the origin of the call was to do with me collapsing and passing out and your worry as my partner due to our communication prior. She promised all will be relayed."
Jonathan Majors was arrested for misdemeanor assault, aggravated harassment, attempted assault, and harassment. His arrest came after the woman allegedly saw another woman texting him and tried to sneak a peek at his phone.
Chaudhry told TMZ following his arrest on Sunday that she was already working hard to gather evidence disproving the claims, which seems to include these texts. She believes there is also video footage from inside the vehicle where the alleged incident went down that will clear Majors from any charges.


Post source: Bossip