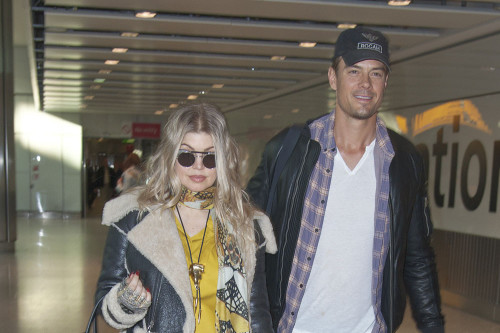 Josh Duhamel has the "same priorities" as his ex-wife Fergie.
The 50-year-old actor has 10-year-old Axl with former Black Eyed Peas star Fergie, 48, – whom he split from in 2019 after a decade of marriage – and shared that their main goal together following their divorce is to make sure they raise a "good son" together.
He told ETCanada: "We both have the same priority, and that's raising a good son. You know, we want him to be a good, kind, compassionate, hardworking, thoughtful young man. And we both have that common goal with him. And she's easy to get along with. And that's as simple as that."
The 'Shotgun Wedding' star is now expecting a baby with wife Audra Mari and admitted that he "couldn't be more excited" at the thought of becoming a dad for the second time.
He said: "Kids are the best. I just absolutely love being a dad. I think you get to sort of relive your youth in a lot of ways through your kids' eyes, watching them see things for the first time, watching them do and experience things for the first time. So that's one of the beautiful things about getting to be a parent. And I get to do it again! And I couldn't be more excited about it."
In a joint post on Instagram, the couple shared a snap of Audra holding ultrasound photos and wrote: "Baby Duhamel coming soon."
The loved up pair got married in September 2022, and before they tied the knot it was reported Josh wanted "more more kids and always has".
Following their engagement, the source told PEOPLE magazine "they probably will have kids sooner than later".
Post source: Female First