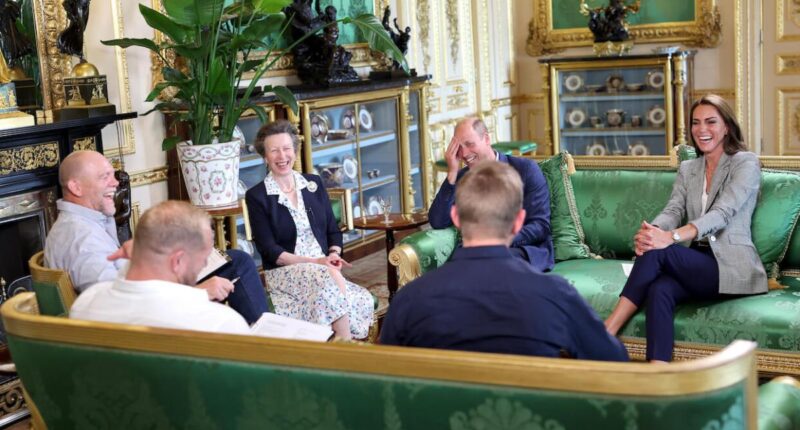 Kate Middleton interrupting royals? It's happened. During a September 2023 podcast interview, the Princess of Wales did it successfully, not once but twice. However, a body language expert called one more impressive than the other, giving Kate "superhero" status. Ahead, how Kate gracefully interrupted Prince William and Princess Anne.
'Confidence' had Kate interrupting Princess Anne on Mike Tindall's podcast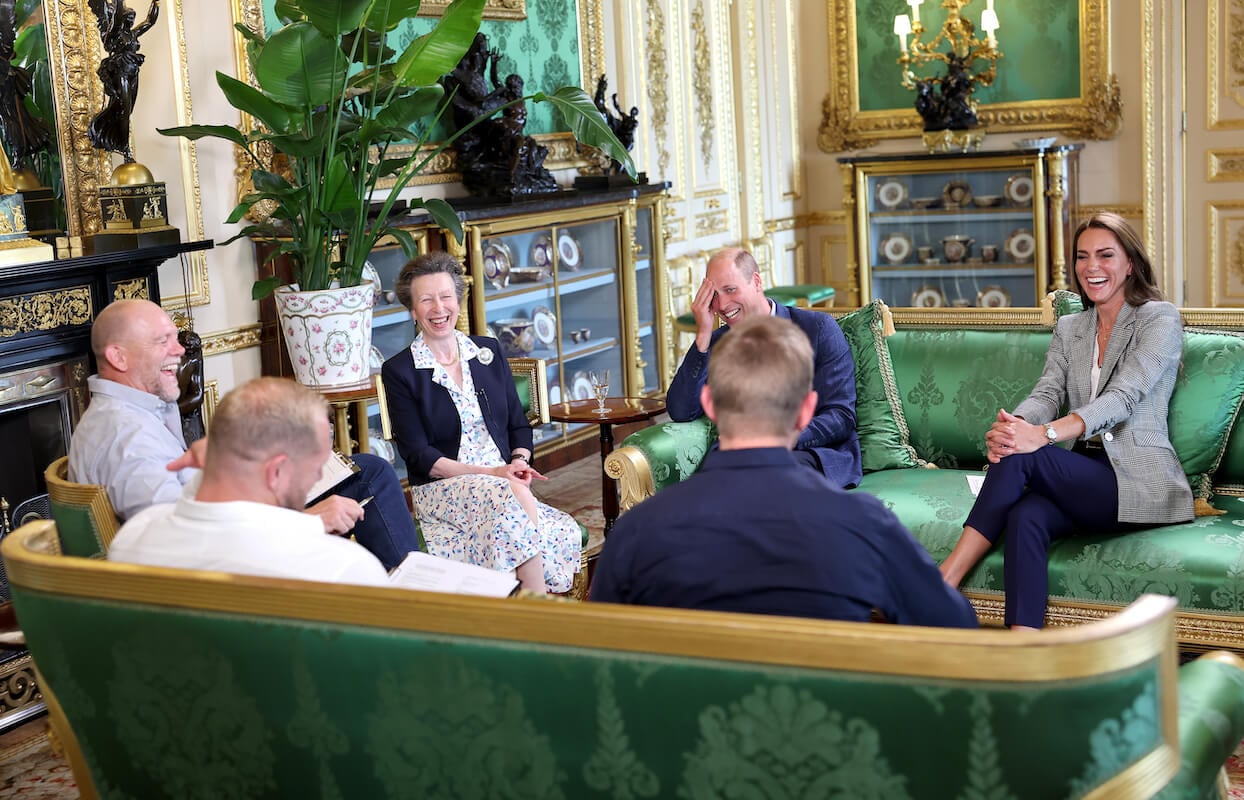 During the Sept. 9 episode of The Good, The Bad, and The Rugby podcast, the Prince and Princess of Wales, along with the Princess Royal, discussed sports and being competitive with co-hosts Mike Tindall (Anne's son-in-law), James Haskell, and Alex Payne. 
Analyzing the royals' demeanor, body language expert Judi James noted how Kate's own movements proved to be a "revelation." Specifically when she interrupted Anne. 
"Kate's body language is a revelation though, in terms of exactly how far she has come as one of the key power players in the Firm," James told Express. "She sits slightly away from Anne and William. But, as they are invited to speak first, we can see her foot tapping gently but firmly in a metronomic gesture that suggests she's keen to get her turn to talk. As she isn't actually invited into the interview by the host, Kate is completely confident enough to power in by the act of interruption."
"Anne begins her point with some strong verbal and non-verbal signals. Her head tilts back in raconteur mode, and she starts with 'It's a very important part …,' James noted. "But Kate jumps in regardless with utter confidence. As she interrupts Anne, she holds out a pointed finger to show she's not backing down." 
Additionally, Kate made a "micro-pause" to "acknowledge to Anne that she realizes she's interrupting. But, in a fearless gesture, she then opens her palm while holding it out." The message: "To show she's not stopping and waggles it as she talks about 'My childhood memory…'" 
Interrupting Anne, James said, gives Kate "royal superhero status." The reason being "because she turns her techniques on Anne, possibly the most formidable member of the royal family and one who does tend to enjoy status dominance in any group." 
Kate interrupted Prince William before Anne on the podcast
Anne wasn't the only person Kate interrupted on the podcast. Before skillfully jumping in while Anne talked, the Princess of Wales did something similar with William. 
"The first interruption is when William is speaking, telling how he cried when Zara won the European Championship," James said. "He does glance at Kate while he is talking. But it doesn't look like a tie-sign that would suggest he is inviting her to join in." 
Kate, the expert continued, put a hand on the couch between her and William "to announce she's going to talk over him." At the same time, she said: 'I can remember when you came back…'"
"William's response is passive here, just some nods as he stops mid-story to listen," James explained. "This kind of verbal and non-verbal interruption will always signal confidence. And from the way Kate does it and the way William responds, it also gives a hint of moments of power dominance from her, too."
"There is absolutely no way Kate would have done this even a few years ago, let alone what was about to happen next," James said, referring to interrupting Anne. 
Kate would've never interrupted Queen Elizabeth II
Interrupting the late Queen Elizabeth II would've been unthinkable for Kate or any other British royal. As Prince Harry illustrated in his Spare memoir, one of the biggest rules when meeting "Granny" was never talking over her.
Recalling introducing Meghan Markle to the monarch when she "popped" by the Royal Lodge after church, where the Duke and Duchess of Sussex were lunching with Sarah Ferguson, Princess Eugenie, and her husband Jack Brooksbank, Harry noted how he and "Fergie" quickly "whispered quick reminders" to Meghan regarding ins and outs of meeting the queen. 
In addition to a quick curtsy tutorial, the pair told Meghan the following: "'When you first meet the queen it's Your Majesty," Harry recalled. "Thereafter, it's Ma'am. Rhymes with ham. Just whatever you do, don't talk over her,' we both said, talking over each other."
Showbiz Cheat Sheet acknowledges conditions and cultures can impact body language and is sensitive to all backgrounds.