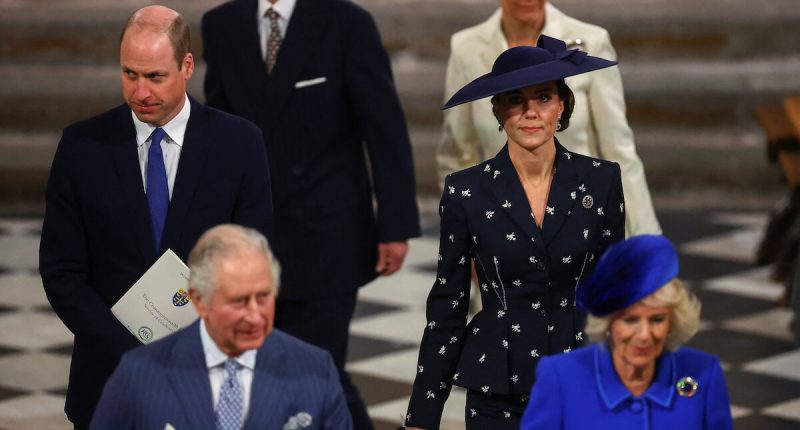 TL;DR: 
Kate Middleton is predicted not to upstage King Charles with her coronation outfit. 
A celebrity stylist and royal fashion expert believes Kate Middleton will stray from her typical "outfit formula." 
Kate Middleton's coronation outfit is expected to have some "surprising elements" following the 2023 BAFTAs.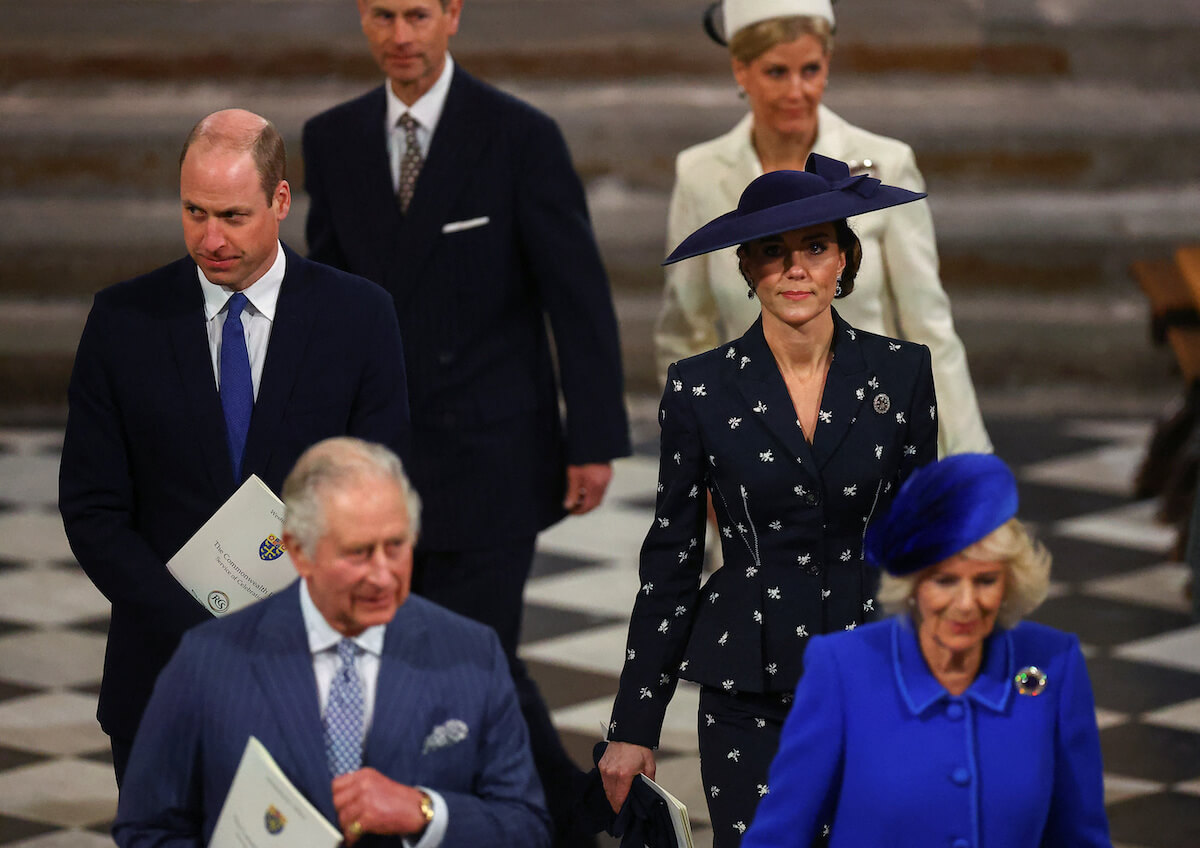 A fashion expert predicts Kate Middleton will not wear a bold outfit to the coronation of King Charles III. However, that doesn't mean the Princess of Wales won't "keep us on our toes." How Kate's likely to dress for the coronation and where she might throw in a few "surprising elements." 
Kate Middleton expected 'not to pull focus' from King Charles with her coronation outfit
The coronation is, first and foremost, about crowning King Charles. With that in mind, celebrity stylist and royal fashion expert Miranda Holder believes Kate won't necessarily take big risks with her coronation outfit. 
"Kate must be careful not to pull focus from the king with her outfit, which is why it won't be too 'out there,'" Holder said (via Newsweek). 
The 41-year-old will also have to consider the event itself and dress accordingly. "We must remember that the coronation, despite its paired down new incarnation, is steeped in pageantry and tradition," she added. 
The coronation of King Charles will be down-sized significantly from that of his late mother, Queen Elizabeth II, in 1953. However, a few key traditions are expected to continue. The newly-crowded king — and queen consort Camilla Parker Bowles — will, along with other royals, participate in a procession and stand on the Buckingham Palace balcony.
Kate may have some small ''surprising elements' like 'unusual accessories' in her coronation outfit 
Holder continued, saying that although Kate can't stand out too much with her coronation outfit she may wear some punchy accessories. The mother of three could, in Holder's opinion, slightly stray from her usual "fashion formula." 
"Kate has embraced a fashion formula for previous important state events, typically wearing a coat dress ensemble from her favorite designer Alexander McQueen," the expert said. 
In the wake of a 2023 awards show, Holder changed her mind on what she thinks Kate will wear to the coronation. "Before the BAFTAs this year I would have predicted that we may see more of the same," she said. 
"However, after the princess switched things up with the black evening gloves and over-sized earrings I feel we are going to see elements of the traditional Kate such as the coat dress, complimented [sic] with some surprising elements to keep us on our toes, going forward." 
Perhaps "an unusual selection of accessories for example," she added.
Kate Middleton's been all 'business' with her recent outfits
According to Holder, there's been a shift in Kate's outfits since becoming the Princess of Wales in September 2022.  "In the last 6 months, trouser suits have most definitely prevailed, whereas before this we were most familiar with the princess in skirts and dresses," she said (via Newsweek). 
"Indeed, the whole aesthetic is far more formal and occasionally a little austere," the celebrity stylist explained. "it is indeed as if the princess means business and takes her contribution to the many causes she supports extremely seriously." 
Not only that but it also gives the impression Kate "wishes to refocus the public's attention on the charity in hand rather than the brand she is wearing."
The coronation is on May 6, 2023, at Westminster Abbey in London, England.